Today, if you stand at the corner of Pine Avenue and Ocean Avenue and look west, you will see the side of the large Long Beach Convention and Entertainment Center, a pavilion-like steeple at the Shoreline Village, and weird robot-like gantry cranes (which look like something out of the Star Wars movie) off in the distance where the container ships unload. The beachfront area has been replaced by landfill, while roads lead westward to the Shoreline Aquatic Park and Village and the exciting new restaurant and shopping area adjacent to the Aquarium dubbed the "Pike" area (complete with lights that simulate a roller coaster). A freshwater lagoon, adjacent to the convention center retains, perhaps as a small tribute to the pier, the name Rainbow Lagoon Park. What you will not see is that long beach which the young lady and her sailor friends saw, the beach which was the genesis for the city's name.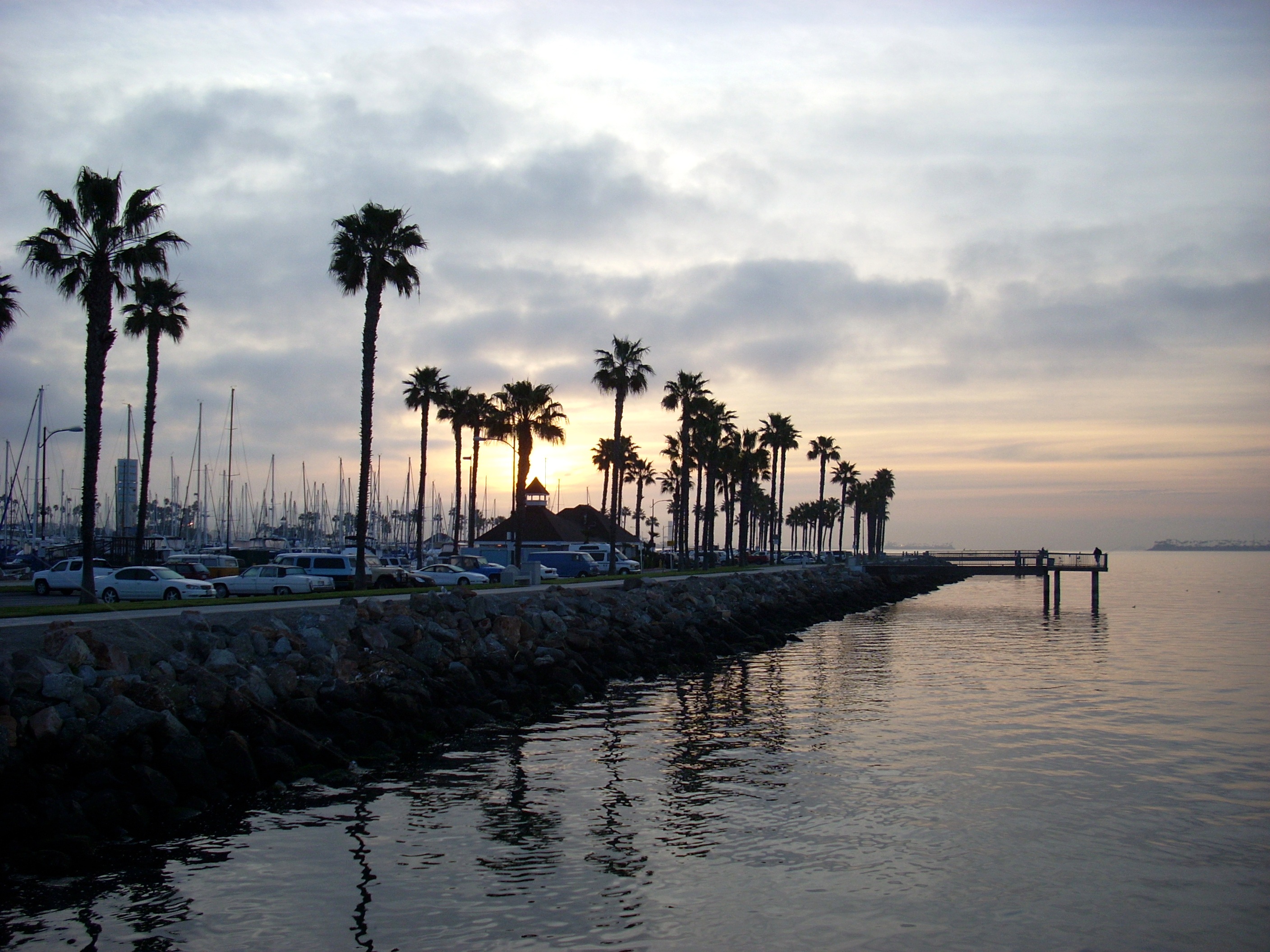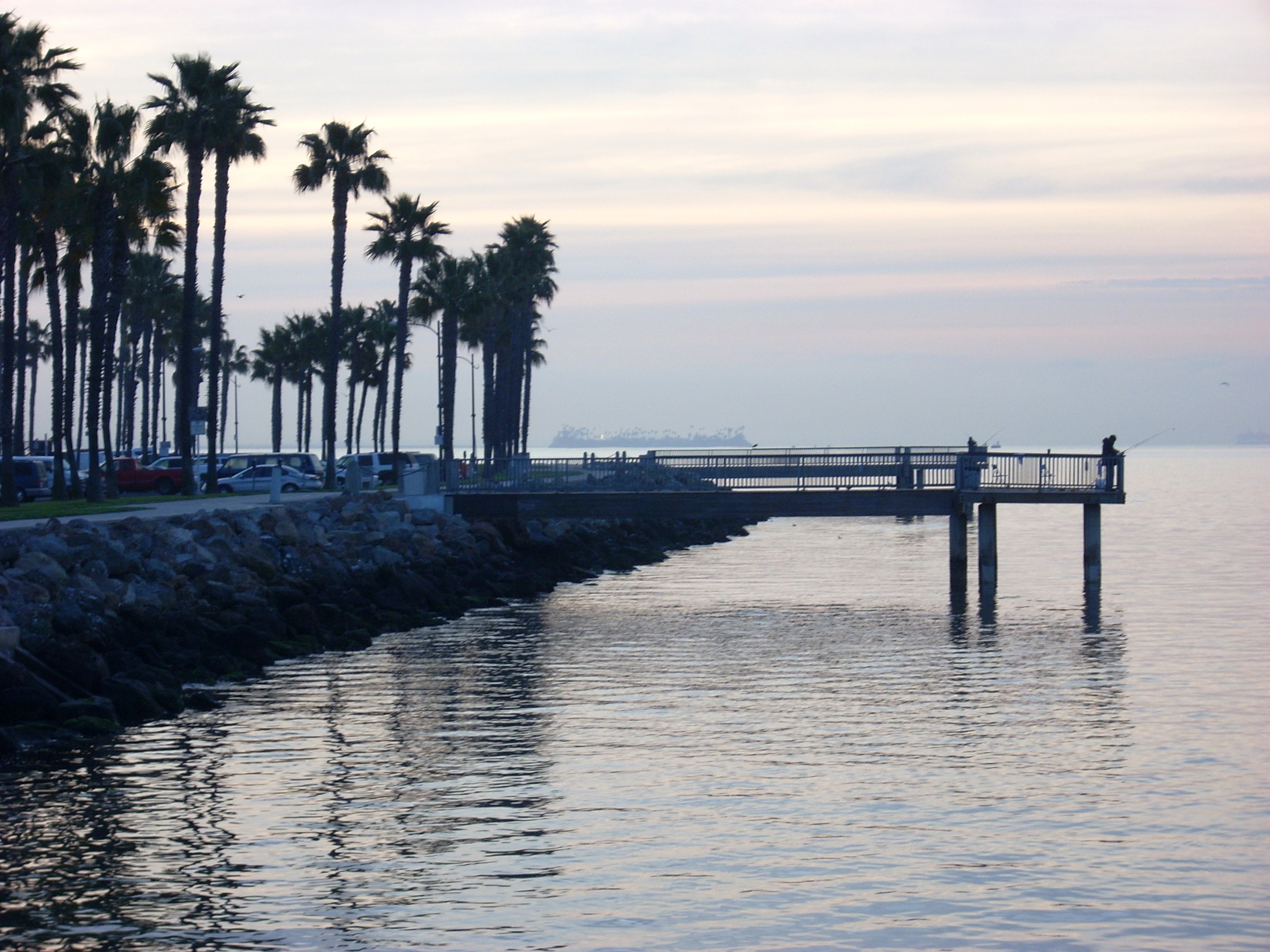 The Shoreline Aquatic Park Piers Facts
Hours: Open 24 hours a day (although the Aquatic Park area is closed at 10 P.M.).
Facilities: Extremely limited. These small piers each hold, at most, 20 people on them at a time, and that would be crowded. There are no lights, benches, fish cleaning stations, or nearby sources of food or bait. There are a few metered parking spaces near the front of each of the piers; parking is $1.00 per hour (bring quarters). There is a public restroom next to Pier #2 but it's only open during the day.
Handicapped Facilities: Handicapped parking adjacent to most piers; piers have a wooden plank surface and railing are approximately 40 inches high.
Location: The five piers — (1) 33.756680780956465 N. Latitude, 118.18809628486633 W. Longitude; (2) 33.757153539975135 N. Latitude, 118.18937301635742 W. Longitude; (3) 33.75771549541722 N. Latitude, 118.1905210018158 W. Longitude; (4) 33.75968677030115 N. Latitude, 118.19498419761658 W. Longitude; (5) 33.76022195022798 N. Latitude, 118.19730162620544 W. Longitude.
How To Get There: From inland areas take I-710 south and follow it to the Shoreline Drive. From downtown Long Beach, take Pine Avenue south to Shoreline Drive. For the northernmost piers follow Shoreline Avenue west and follow it around the lagoon to where the street ends. For the southernmost piers, follow Shoreline Drive east to the markings for Shoreline Village, continue past the shopping complex, and follow the road out to near the end of the peninsula. You will see the various piers as you drive the road out to the end.
Management: City of Long Beach; Department of Parks and Recreation.