Public Pier — No Fishing License Required
There are two public piers in the Half Moon Bay/Princeton area and both are located in Pillar Point Harbor. For many years the larger pier, the Johnson Pier, was open to fisherman and heavily used. Then, with the construction of a small fishing pier in the harbor, most of the space on the Johnson Pier became "no fishing" space. It is the old two steps forward and one step back but such shenanigans are common when anglers are seen as interfering with the more lucrative commercial activities. Both piers are located in the tranquil Pillar Point Harbor, a harbor protected from the ocean's elements by jetties and by Pillar Point itself, and the only protected harbor between San Francisco and Santa Cruz. Most of the bottom here is sand (in fact this was basically a sandy cove prior to 1961 when the harbor's east and west breakwaters were completed). Johnson Pier sits toward the center of the harbor; the smaller fishing pier is built on the outside of the inner breakwater, the jetty that protects the marina area around the Johnson pier. The bay itself has been used for boating and fishing since the 1860s and a series of wharves and piers have existed in nearby waters since those early days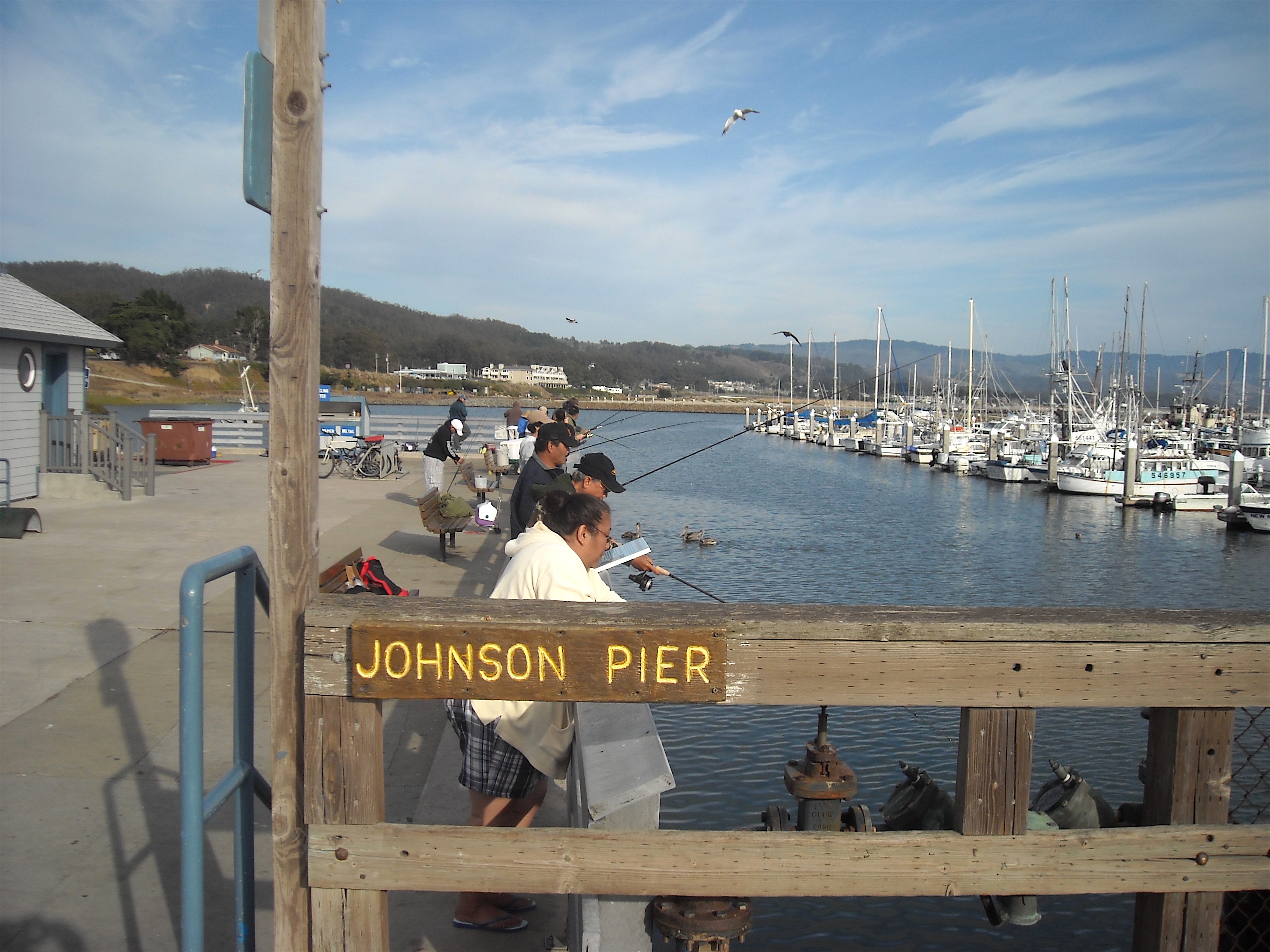 The 840-foot-long Johnson Pier is the pier associated in most people's minds when Half Moon Bay and Pillar Point Harbor are mentioned. From this inner harbor pier, anglers can catch Sportfishing boats, observe commercial fishermen, and even fish a little themselves. The pier was named for the congressman who helped to raise money for the harbor project.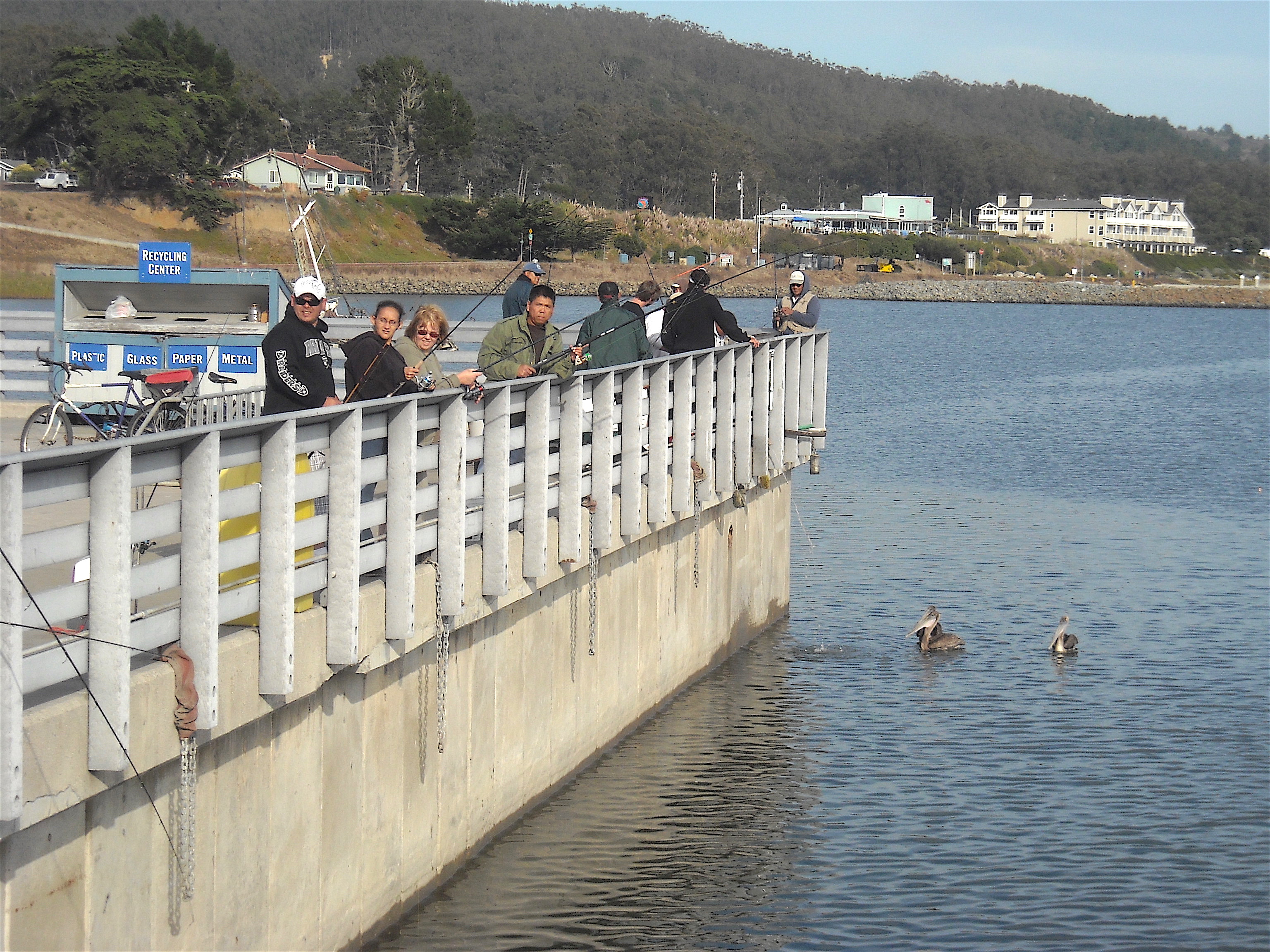 Environment. Fishing is restricted to the area adjacent to the entryway onto the pier. A concrete wall acts as a shoreline running perpendicular to the pier and railings and benches are placed atop the concrete for spectators and anglers. Fishermen are presented an open waterway, probably fifty feet in width, between the shoreline and the first set of boats.
Water depth is fairly shallow, the bottom is primarily mud, and anglers are presented a limited number of fish. Most commonly caught fish continue to be white croaker, perch, an occasional flatfish such as starry flounder or sanddab, a few jacksmelt and even a few rockfish.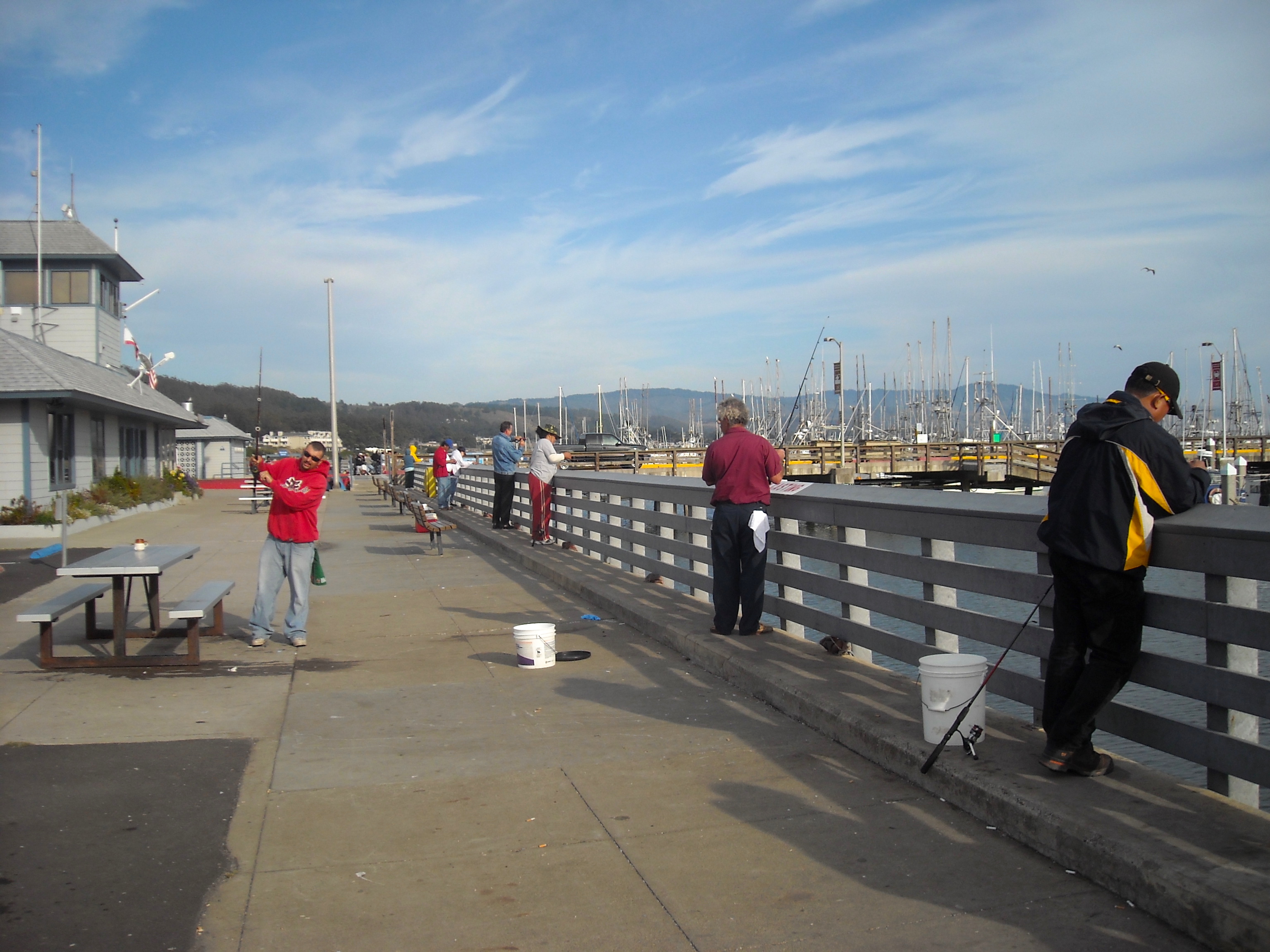 Fishing Tips. The main rigging used here is a high/low leader with size 4 hooks and baited with pile worms (for perch) or cut bait (for white croakers and flatfish). At times you may see what appears to be movement in the water. This is often schools of jacksmelt or other small fish such as anchovies, topsmelt, herring or sardines. When this happens try a multi-hook snag rigging like a Lucky-Lura. Cast out and give your line a slow retrieve. If that doesn't work, bait a few of the small hooks with pieces of pile worms and use a bobber or float to keep the hooks just under the surface of the water. This will get the larger jacksmelt.
Although this water is more restricted than that at the nearby Pillar Point Pier, anglers can fish all night. So, this can be a spot to try for sharks and rays when the smaller pier is closed.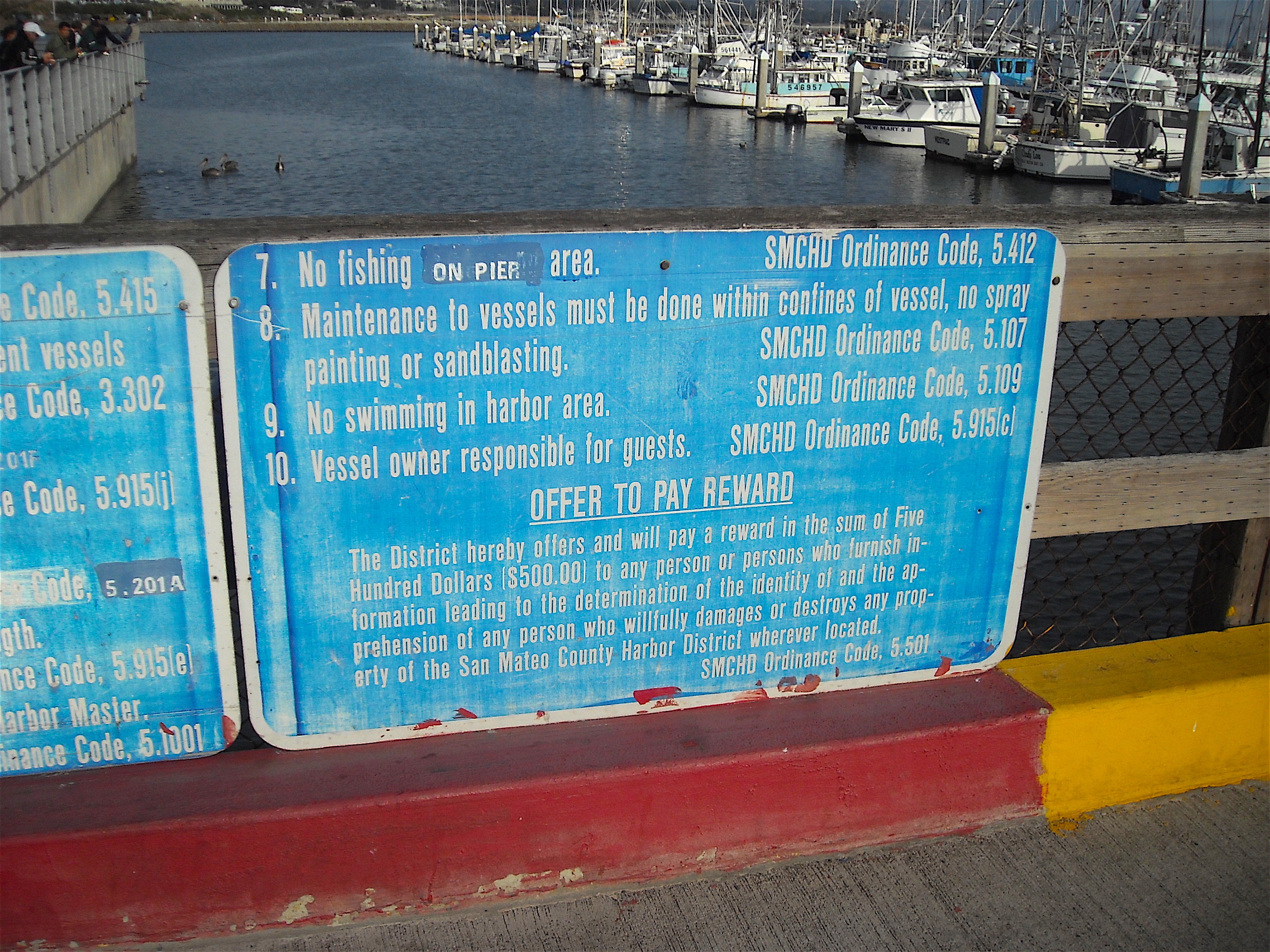 Johnson Pier Facts
 Hours: Open 24 hours a day.
 Facilities: There are lights on the Johnson Pier and adjacent to the pier are restrooms, restaurants, snack bars and a bait shop (Cap't Johns) that is generally open from 5 A.M. to 5 P.M. There is also considerable free parking near the entrance to the pier.
Handicapped Facilities: Handicapped parking and restrooms. Not posted for handicapped.
How To Get There: From Highway 1 simply take the Pillar Point Harbor turnoff and follow the road to the pier.
Management: Pillar Point Harbor District.