Did You Know? Every pier deserves to have its own brew — right? Here it is the "Redondo Beach Pier Pale Ale" brewed by the Redondo Beach Brewing Company. Unfortunately, on-line beer connoisseurs only seem to give it about a 3 out of 5 rating, not bad but also not that great.
Did You Know? The Redondo Beach Pier was used as a primary filming location for the TV series, The O.C., as a location for the TV series, Riptide from 1984–1986, as a location in Big Momma's House 2, and as a location in the remake of the show 90210 with Trevor Donovan.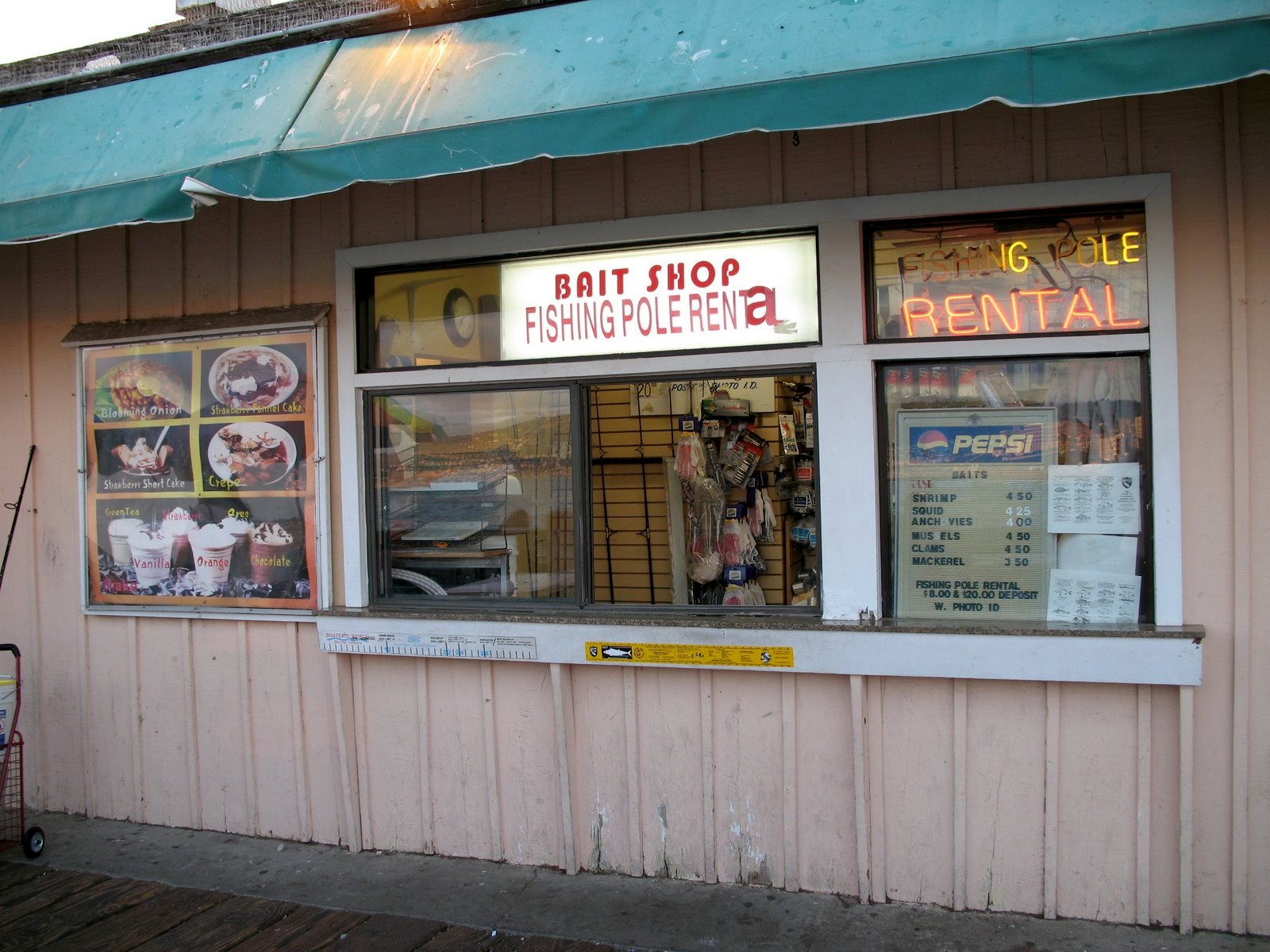 Redondo Beach Municipal Pier Facts
 Hours: Open 24 hours.
Facilities: Lights, benches, restrooms, fish cleaning station, snack bars, and a bait and tackle shop are all located on the pier. There is a huge parking lot with rates of $.50 an hour with a $2 maximum. At last count 32 different concessions were located on the pier.
Handicapped facilities: No handicapped parking. The Monstad Pier is wheelchair accessible with a fishing platform at the seaward end. The railing is 44 inches high and there are several handicapped accessible restrooms on the pier. Not posted for handicapped.
Location: 33.83888377189932N. Latitude, 118.39205145835876 W. Longitude.
How To Get There: From the Pacific Coast Highway, take Torrance Blvd. west to the foot of the pier and the parking lot.
Management: City of Redondo Beach/Redondo Beach Harbor Department.