The Oceanside Harbor was officially dedicated and opened in June of 1963. Cost had been approximately $7 million and the city now had slips for 520 boats. The next year saw the development of a shopping center with what seemed at the time an almost mandatory "Cape Cod" fishing village motif (one of several along the coast).
For fishermen, one of the biggest changes was the relocation of the McCullah Brothers and their fleet of Sportfishing boats from the Oceanside Pier to the harbor. Although missed by some on the pier, all agreed that the loading of anglers onto boats was now a much easier and safer operation. In time, that operation was taken over by Helgren's Sportfishing which began operation in 1979. There have been ongoing negotiations between the city and Helgren's whether their lease will be renewed.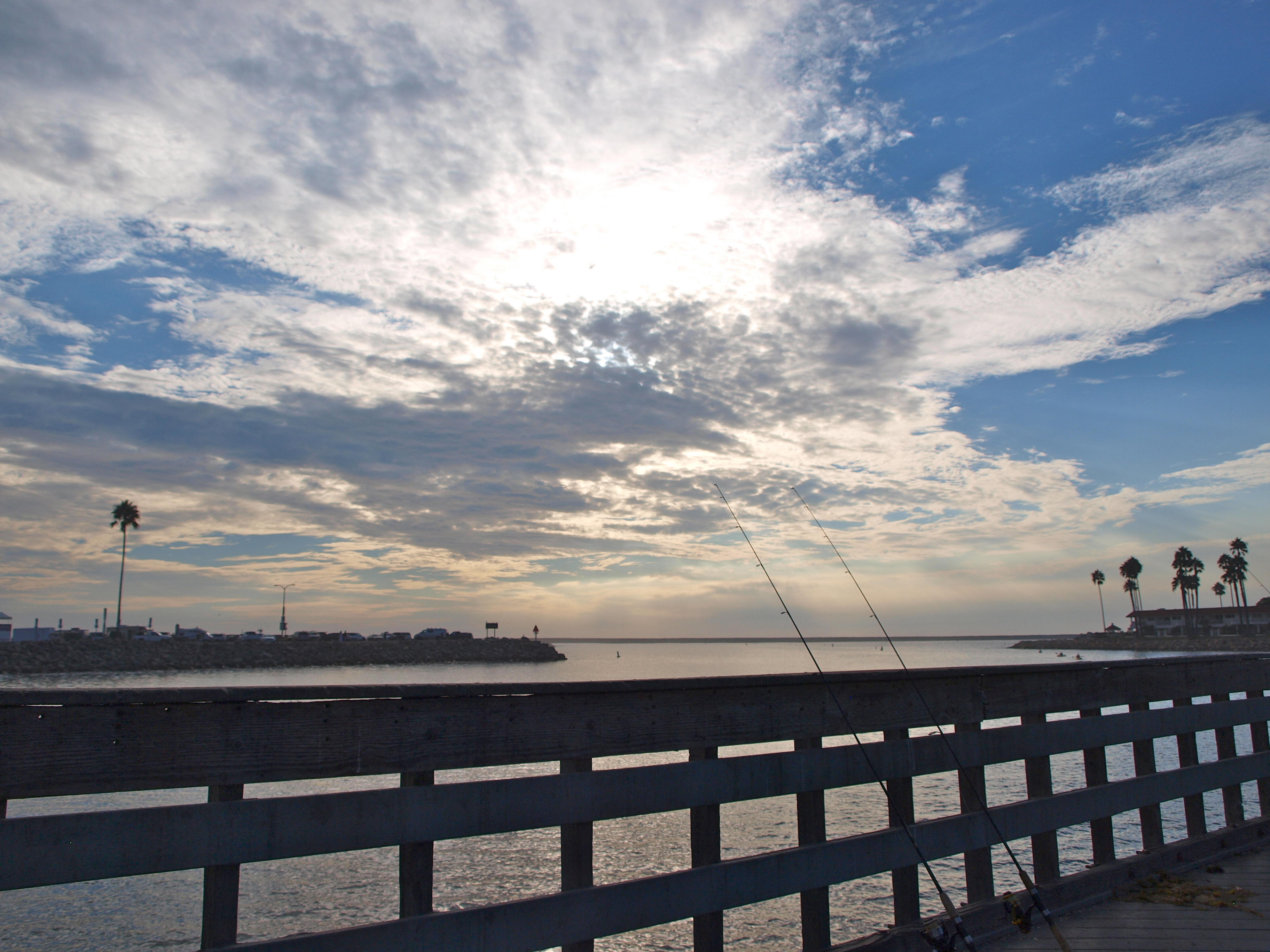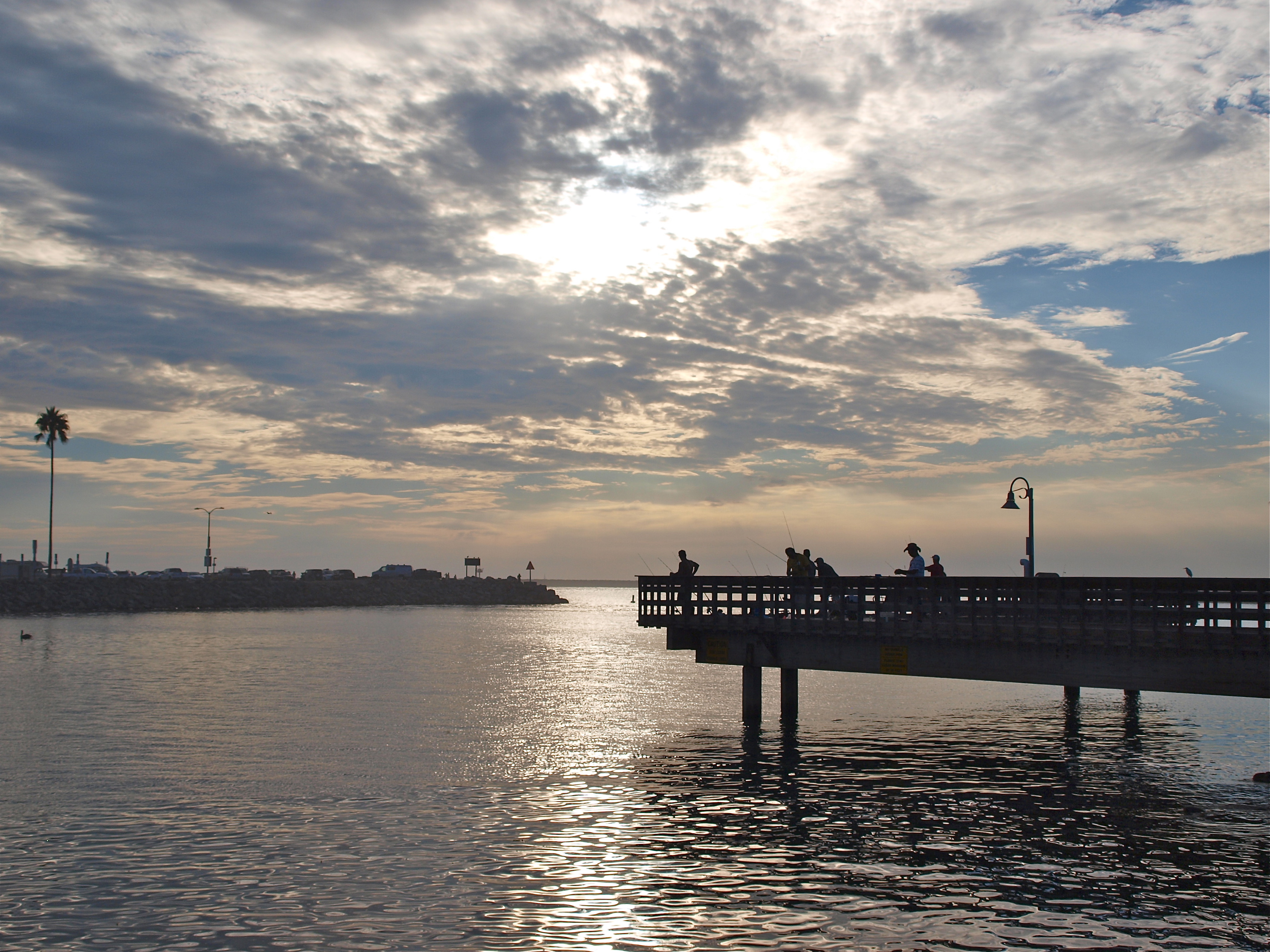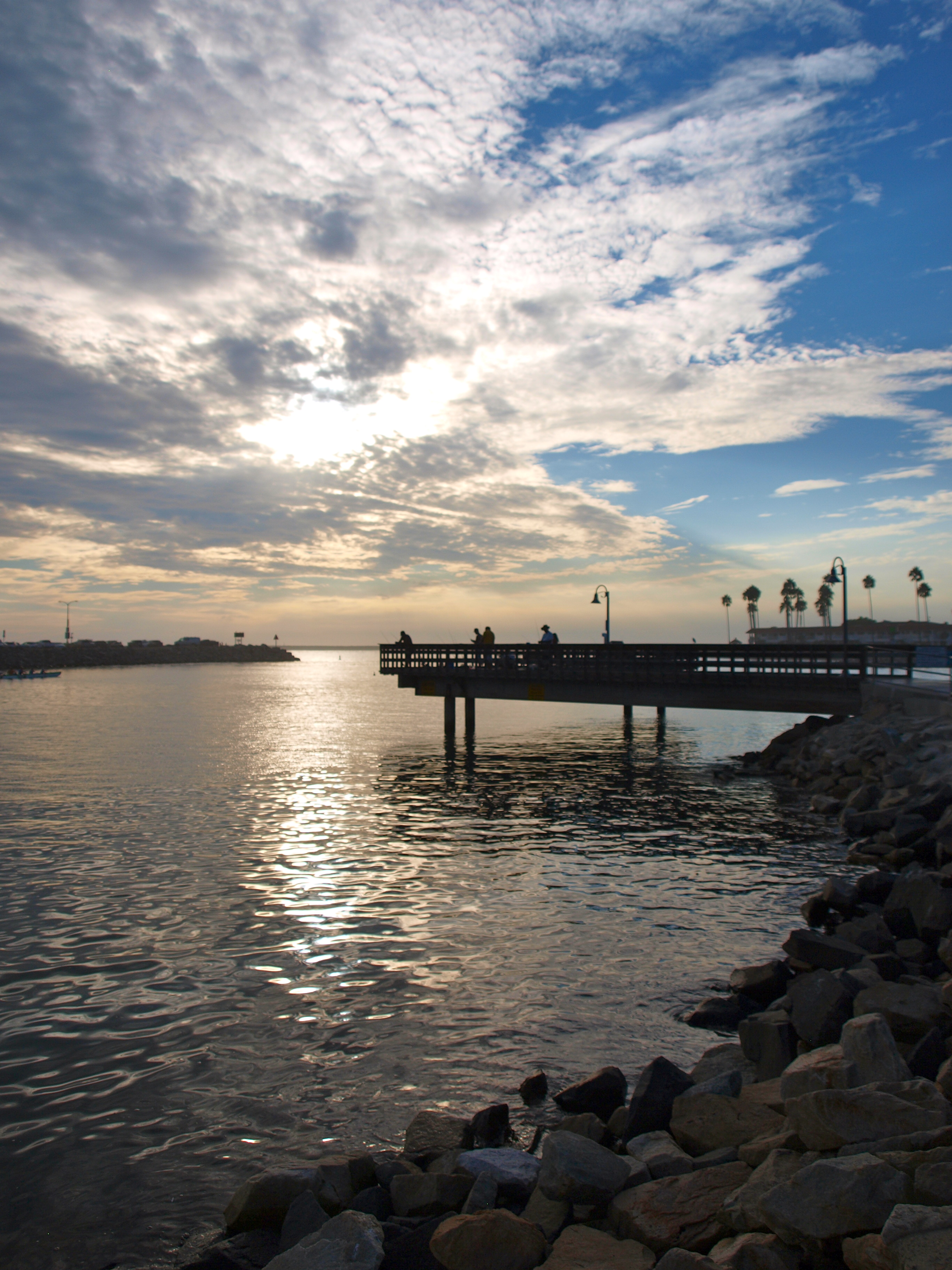 Oceanside Small Craft Harbor Fishing Pier Facts
Hours: Open 24 hours a day.
Facilities: Free parking is available on the adjacent North Harbor Drive and restrooms are across the street from the pier. There are no bait and tackle shops, no snack bars and no fish cleaning stations. There are several benches on the pier and an attractive lawn area and pay telephone nearby (which I was glad to see one day when I broke my car key in half while attempting to straighten it out). Limited frozen bait is to be found at the opposite end of the harbor at Helgren's Sportfishing while just up the hill from the harbor, and a short distance away on the frontage road (1413 North Coast Hwy) is Angler's Tackle, a full service tackle and bait shop.
Handicapped Facilities: Although there is handicapped parking, restrooms are not designed for the handicapped. The pier surface is wood planking and the rail height is 44 inches. Posted for handicapped.
Location: 33.2078136 N. Latitude, 117.3950394 W. Longitude
 How To Get There: From I-5 take the Harbor Dr. exit off the freeway, follow it and it will wind down to the harbor; where the road splits stay to the right on North Harbor Dr., and follow it to the pier.