After three years of canning myself in, I made my first international travel to my mother land to take care of some family business. I managed to put a fishing business in it as per usual. I took a short one-hour domestic flight to Kochi, Japan, the southern prefecture of Shikoku island. It is a remote area that was used to be used for sending prisoners there as punishment in feudal time. Today, it is just a short airplane ride away. It is a farming land sandwiched by mountains and rich ocean fed by a major current that brings lots of nutrients. It is famed for the best Japanese fisheries for Skipjacks.
I visited my friend who explore salt fishing there seriously. There is a recent trend of lure fishing called Tai-Rubber, targeting red snappers. It is made of a heavy round sinker head and hooks attached with some silicon rubbers that mimic some worms etc. You can see it in these photos catching a type of red snapper called Renkodai (
Hypselosomus bleeker
, yellowback seabream) and a sea robin/Spiney red gurnard (
Chelidonichthys spinosus
, houbou).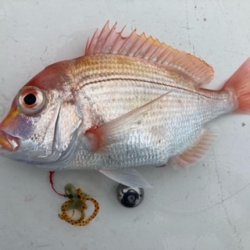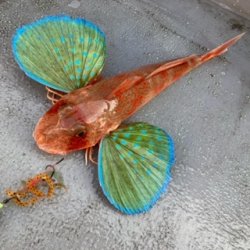 Because the strong current, folks fish with pretty light lines with light drag setting to catch sometimes a big snapper that goes above 2.5 feet long. Typically this technique is used to fish shallows. But recent trend is to use it to fish deep sometime beyond 300 feet. To do this you have to use pretty heavy head of 300g etc. Anyways, I had a chance to try this technique where it was not really used in past. The result? Mixed. We could not find the large specimen red snappers (
Pagrus major
, Madai/Red seabream) that people covets there. What I had is shy of 2 feet which was nice but not crazy big that were anticipated. But we have landed so many different species of fish. It was fantastic that way.
Here are some landed. This was a pretty good quality Buri / Japanese amberjack (
Seriola quinqueradiata
). You probably heard of or ate Hamachi. This is a grown up one of those. Closely related to yellowtail of ours.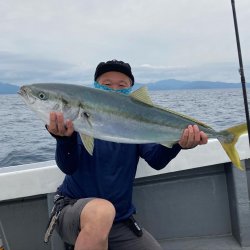 This is the red snapper called Madai/Red seabream (
Pagrus major
). We have it as whole when we celebrate for something.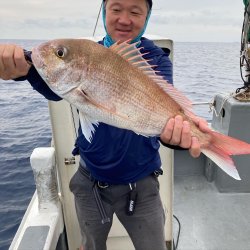 Both of those are very tasty. My mother enjoyed them.
Next one is called Amadai/Japanese red horsehead tilefish (
Branchiostegus japonicus
). I have never seen this one in the US water. Again this is very tasty fish. (Thanks Makairaa for IDing it)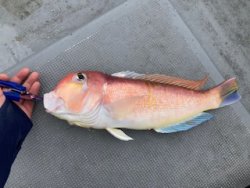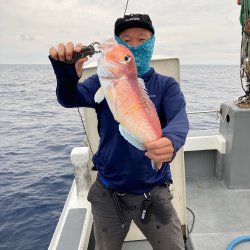 Here are a cinnamon flounder (
Pseudorhombus cinnamoneus
) and a goby called sabihaze (
Sagamia geneioima
).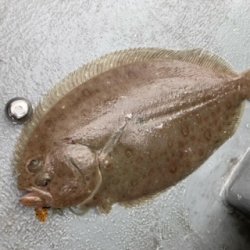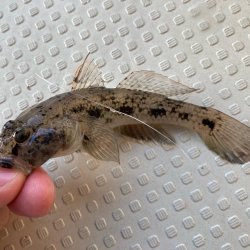 A huge lizardfish (
Macrolepis Tanaka
, Brushtooth lizardfish)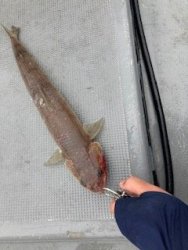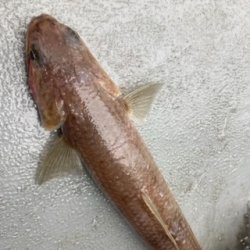 Last edited: