At the other end of the spectrum, 87-year-old Bob Schroth of San Francisco enjoys the marina for the restaurant and a walk. He and his two daughters stop by the marina when they're visiting his wife who is in an Antioch convalescent hospital. "We come down and eat. Then we take the dogs for a walk," he said, pausing along the path running around the marina. "It's beautiful out here."
—Imran Ghori, The Sunday Times, April 12, 1998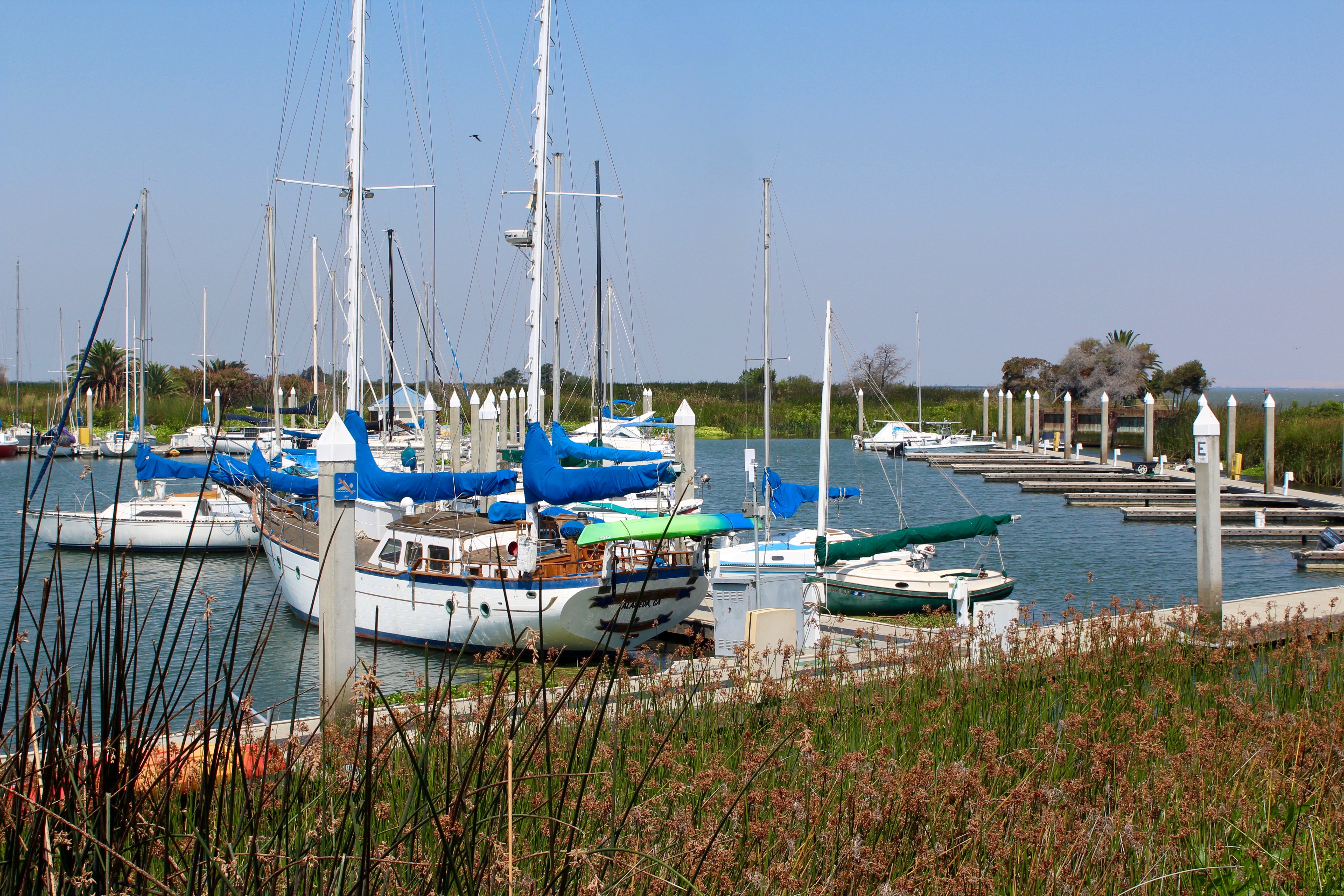 Special Recommendations. (1) This is a windy (sometimes very, very windy) area so always bring along warm clothing. (2) Remember to bring a freshwater fishing license. (3) Throw back most of your catch. The state recommends that you eat no more than four meals per month of any striped bass from this region because of elevated mercury levels in their flesh. And, women who are pregnant, nursing mothers, and children under 6 should eat no fish from the delta.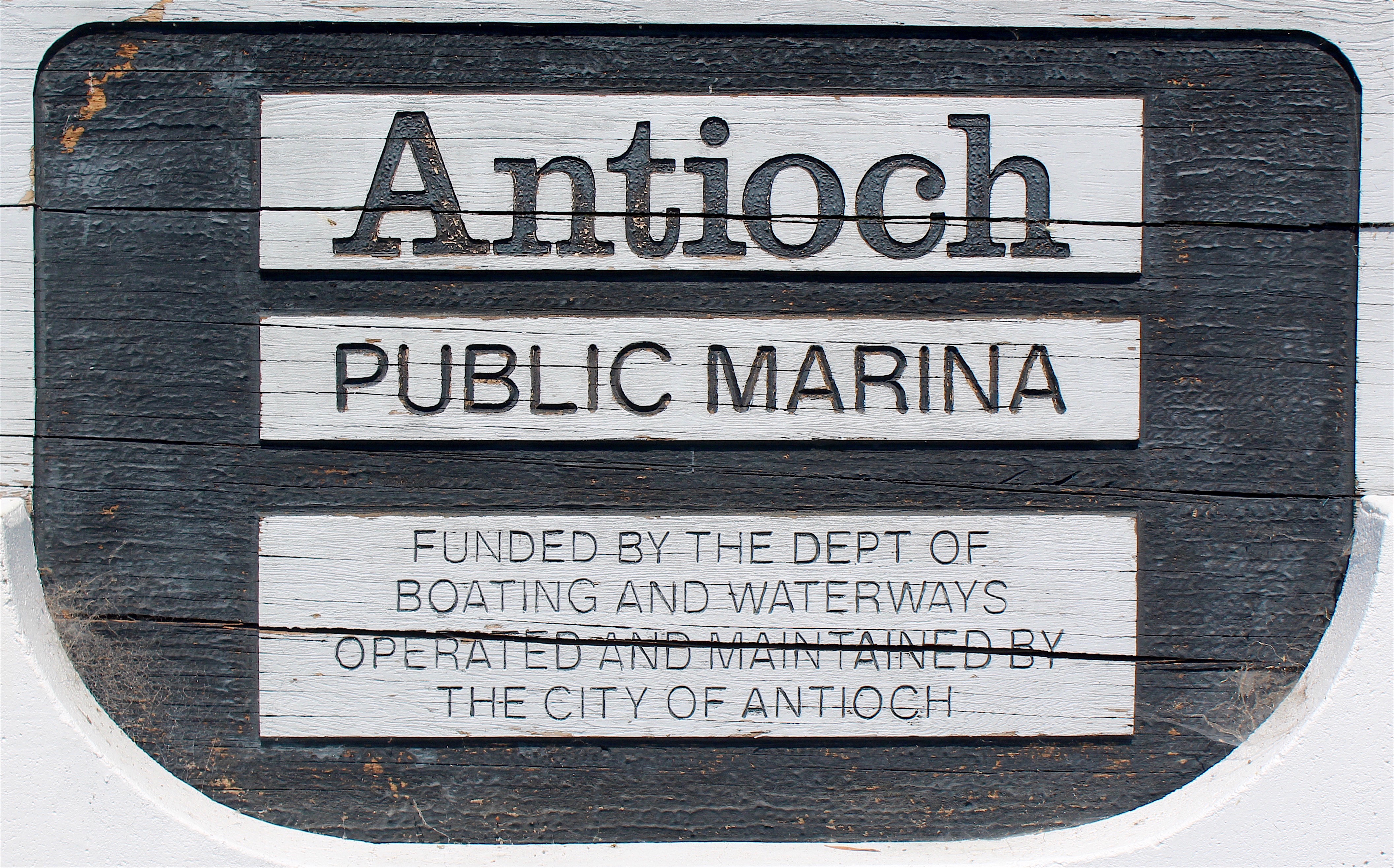 Antioch Marina Fishing Pier
Hours: Open 24 hours a day.
Facilities: The Antioch Marina has easy access and considerable free parking. Lights and a fish cleaning station exist, but no benches or windbreaks (and it gets windy so come prepared). Restrooms are located next to the marina but they are only open from 8-5. Although a bait and tackle store once was found in the marina it is gone. A bait and tackle shop (Lost Anchor 2 Bait and Tackle) is located a few blocks away at the corner of W 2nd St. and Prospects Way. To the left of the Smith's Landing restaurant is a small park area with tables, benches, and BBQ facilities. Two line recycle bins are also found on the pier. Unfortunately the city gets an "A" for effort and a "F" for execution. There are no trash cans on the pier so what happens is that people stuff stuff — i.e., empty soda bottles in the line recycle bins and clog up the bins. How hard would it be to have a couple of trash cans on the pier?
Handicapped Facilities: Handicapped parking with restrooms marked handicapped accessible. The pier surface is wood with railings approximately 42 inches high.
Location: At the foot of L Street in Antioch (5 Marina Place)
How To Get There: From Highway 4, take the Contra Loma (L Street) exit and head north. Eventually it will end at the Antioch Public Marina and Marina Plaza Drive that takes you straight to the pier. The pier is to the right of the large Smith's Landing Restaurant.
Management: City of Antioch.