Every time I come to Fort Bragg, I always try wetting my line at the jetty in the Noyo harbor. It's a small jetty but pretty close to good kelp forest. They give an assortment of fish bites usually. I found two hours this morning that I could visit there. As I parked my car I was approached by an angler asking what I was rigging. He was not local from Chico who works as commercial salmon fisher in Alaska. Obviously he likes fishing when he does that even in his breaks.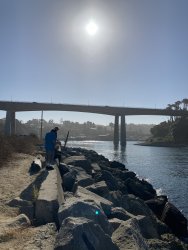 After I set up my high low rig on my light set up with size 6 hooks and 2 oz sinker, I walked up to the end of the jetty and found another very friendly angler there.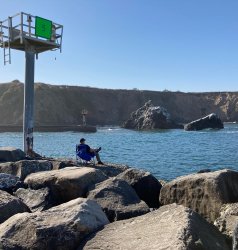 My first cast landed this rockfish. This should be a black rockfish.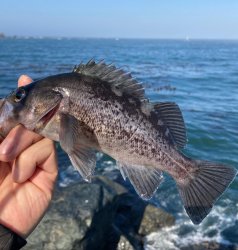 Then the bites slow down. I explored different holes in the kelp and finally found productive spot for the perches.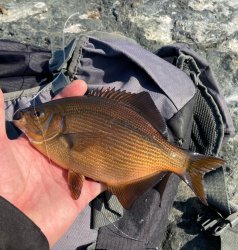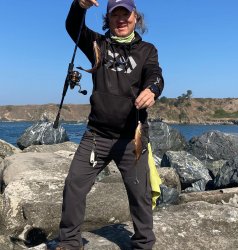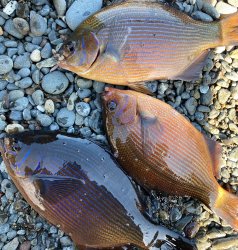 After catching four and losing one to crevasse, I decided to leave. I like to make Japanese style sun dried perch "himono". It makes their mushy meat firm! What I kept was smaller than usual size at the jetty but I saw my new friend landed a nice footer. But for making himono, the small ones work just fine!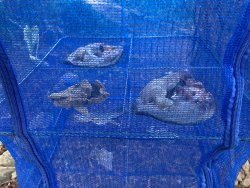 The blue thing is the net I use to dry fish avoiding flies.
Last edited: