In Santa Cruz for my granddaughter's graduation from UCSC. Walked out on the wharf this morning to check out the action.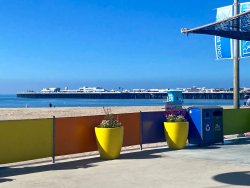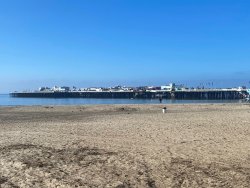 Fairly dead. Inshore, before the wharf widens, there were a few perch fishermen but I only saw a couple of smallish-size white perch.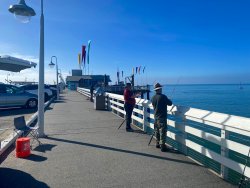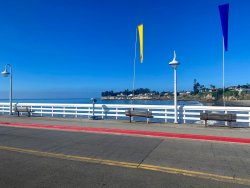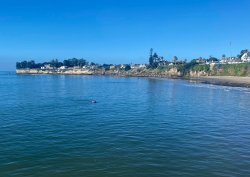 Where the wharf widens there were quite a few halibut fishermen using a variety of baits, live shinerperch, frozen anchovies, and plastics. One man reported a short 21-inch halibut.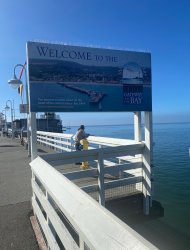 I did get a chance to meet Warden Megan. She was checking anglers for their numbers of rods and any illegal fish and doing so in a great manner. Talked to her and told her how we discuss this so much on PFIC — and, I gave her our thanks from PFIC.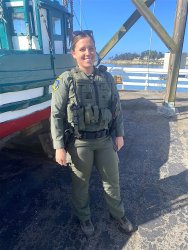 Warden Megan​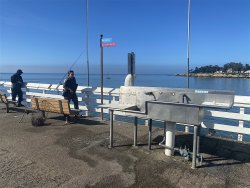 Further out on the pier I saw nothing except for an occasional kingfish.
Last edited: