Family duties took me to norcal at Fort Bragg over this week. Seeing that it is the last weekend of recreational salmon fishing in the area I inquired about local landing and managed to find myself a spot in a half day trolling outing last Saturday with Kendall Lynn. She is a sweet six pack vessel operated by good folks. In particular she is equipped with 4 downriggers so only two rods used the 2lb lead balls.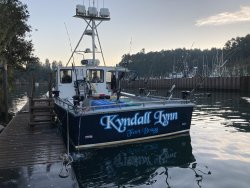 We trolled with flashers about a few miles off from the Noyo harbor where we sighted quite a few humpback whales hanging out. No photo of them as they were too far. A local landed a short king right away and another angler hooked and landed a huge coho salmon! It was properly released back to ocean after a quick photos.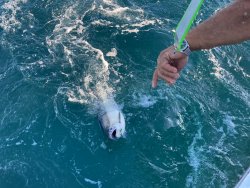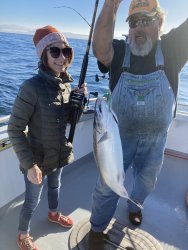 We had a bunch of biters after that but no one could land them including myself. I lost one good bite making my line untight. The barbless hook got away from the mouth so easily. Bites stopped after awhile then there was some quiet time. That's when I saw my rod got loose. I carefully handled my rod this time and managed to land this nice king salmon.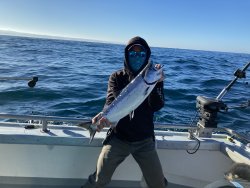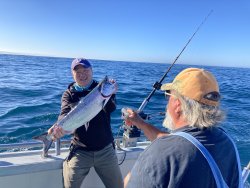 Deckhand Richard ordered me to switch rods with another angler so we have a better chance of getting fish to everyone. Bites were happening deeper in the column like 150-200ft deep and my rod was targeting that. I concurred and switched to a rod fishing shalow at 70 feet down. After more bites that were missed by others, my shallow rod that did nothing for the entire morning started to bounce! I carefully landed even a nicer salmon. Making the deckhand scratch his head.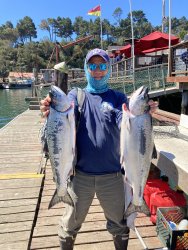 What a lucky day to land a limit of these beautiful Chinooks! I brought back the bounty to my friends and wife making a feast to remember for long!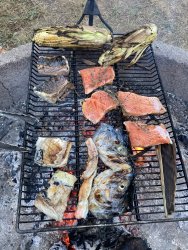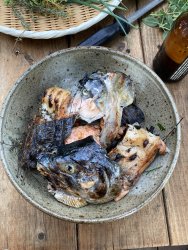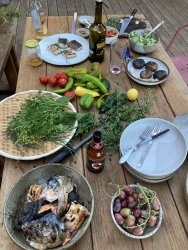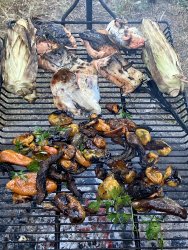 Last edited: