This year once more I helped out at the Cedros Outdoor Adventures booth for the duration of the Fred Hall Show (FHS).
Having been there two times already, I could answer questions based on my own experience. An album full of pictures of my trip (and you know I take many pictures), helped as well.
We also had some new additions to the operation, like a new plane and a shuttle bus.
1-There were long lines to get in on Wednesday. The anglers did not mind a little rain.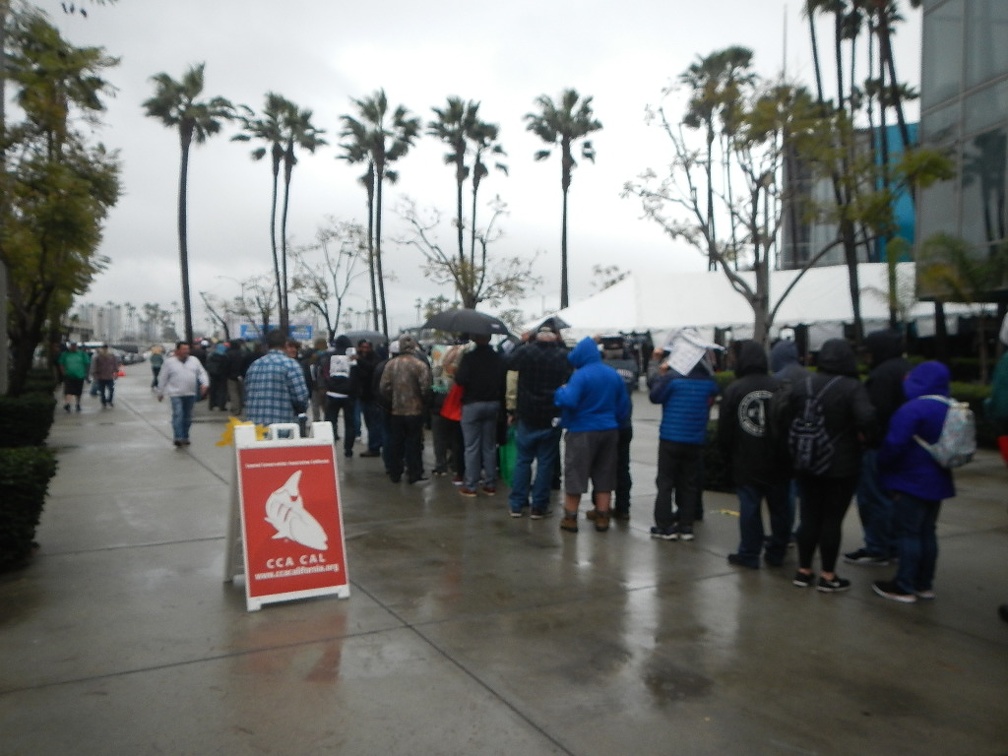 2-The crew minus one.
3-We had a lot of potential clients.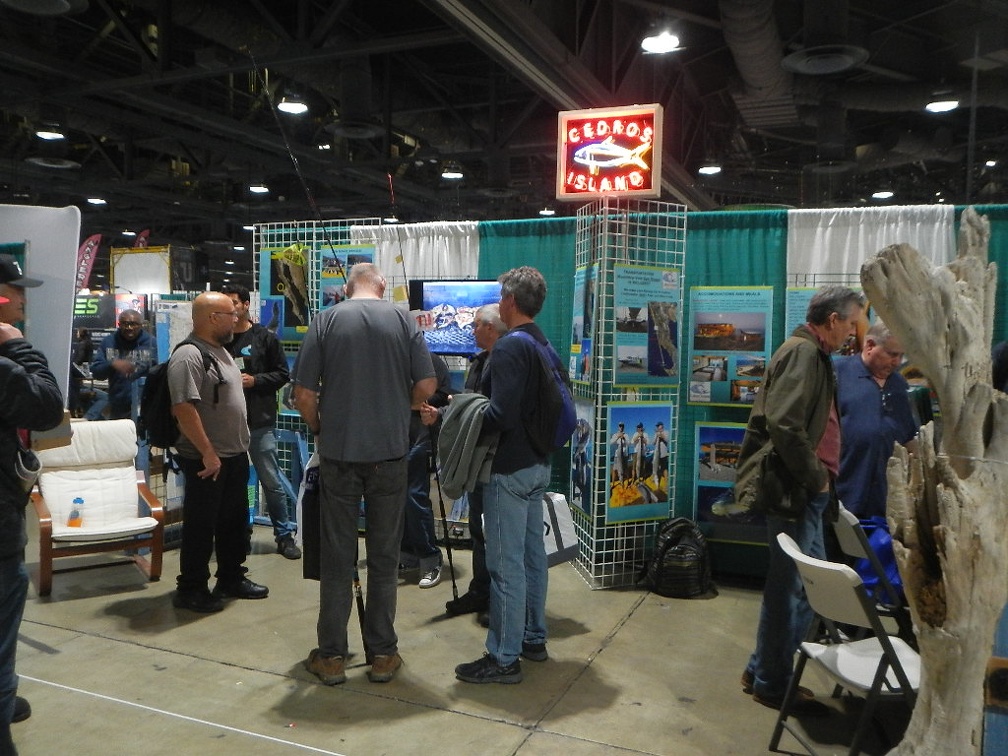 4-Some new decoration in a bigger booth.
5-Our leader.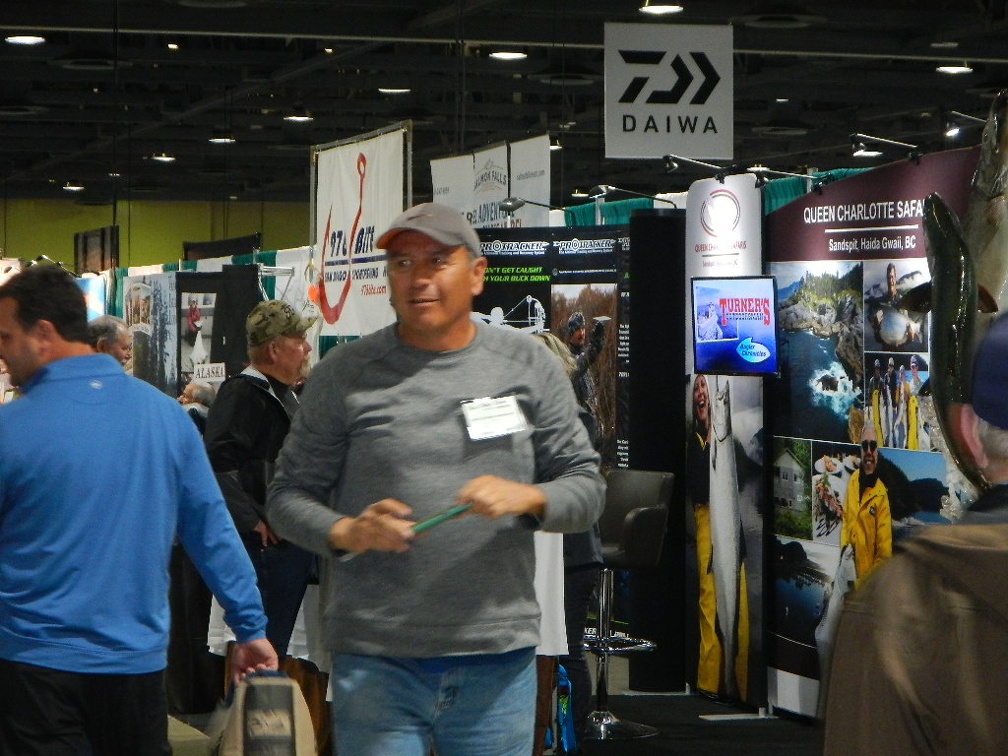 6-The old UPSAC railing used at our booth at Fred Hall Show in the past years (2006-???) has now a new home.
7-We had a lot of clients decided at the show and put down deposits with Rowan.
8-A member of Pierfishing.com website had his ow booth this year.
9-For the bass angler who has everything.
10-The brothers at Stoked on Fishing booth.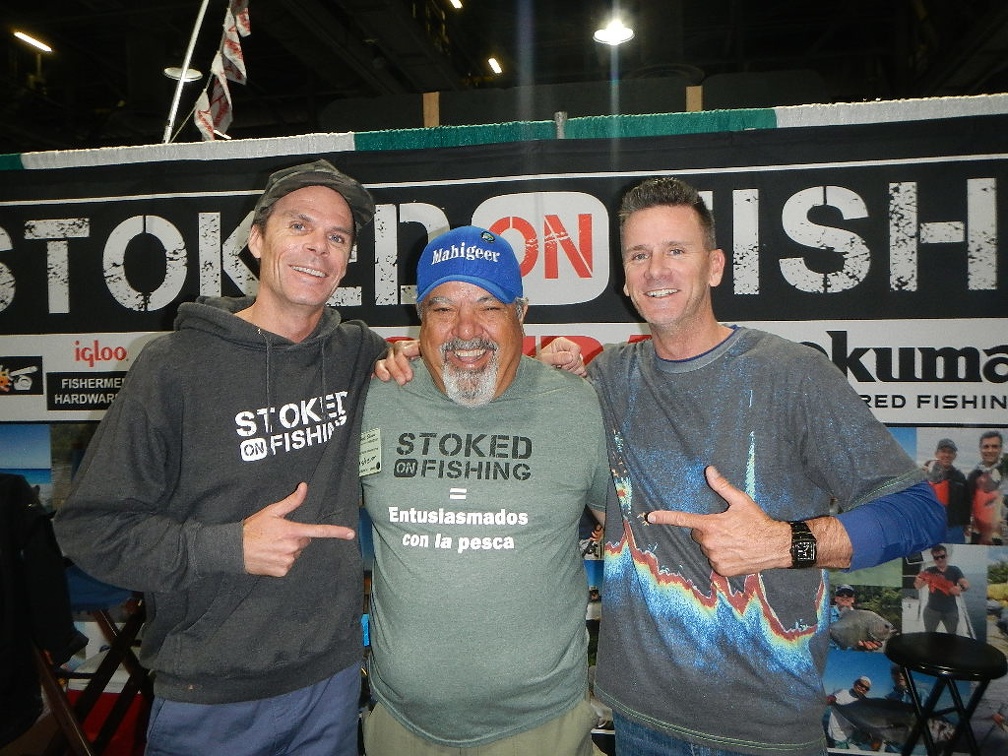 Lastly, several members of different fishing websites stopped by the booth to say hello to me. They mentioned how they enjoyed my long posts with a lot of pictures.
It made my day and it goes a long way to encourage me to do more of them. Thank you all.
As to what I bought; two Ahi nets, a new design bait box, some crawdad swimbaits, a shirt and a T shirt.
Since 2006; the first year that I worked at a booth at FHS, I have made friends at the show. The Show has become sort of a yearly reunion for me and perhaps some others.
I saw our old friend at NOAA, Marty Golden. I missed seeing Bill Varney.
Next show at the end of the month is in Del Mar, which I won't be there.
The End.