Had the good fortune to go fishing Tuesday morning. Fished the end of the pier and caught a sculpin, sand bass, large jacksmelt, topsmelt for bait and mackerel. The sculpin and sand bass were legal size but, I released them. The jacksmelt was about 15 inches and it went back into the water. Used anchovy, squid and sardine as bait. Used topsmelt as live bait but, no takers.
Fisherman next to me caught a large bat ray (approximately 30 to 40 lbs.) and a small round ray. Fisherman at the midpoint of the pier catching queenfish, salema and mackerel. One Fisherman caught a large lobster in his hoop net. He released it. Missed lobster season by a few days!
Overall a fun, relaxing, fishing morning on the pier!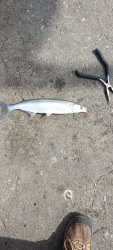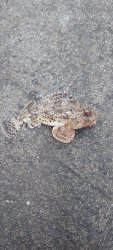 Last edited: