Saturday, 6/10
— Most of the day was spent preparing for and being at the Ocean Beach Pier meeting.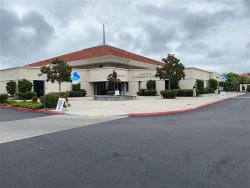 Afterward I headed over to the
Shelter Island Pier
but the results were the same as Friday — one hour produced no bites and no fish. In fact, I diidn't see a single fish on the pier.
Sunday, 6/11
— I planned on visiting three piers, those in Imperial Beach, Chula Vista and National City.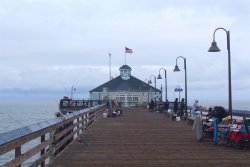 At the end of the Imperial Beach Pier​
Imperial Beach Pier
- 8-10 a.m. I missed the morning bite and didn't arrive at IBP until 8 a.m. and the results reflected it. Two hours only produced 2 Pacific mackerel, 2 queenfish, 1 jack mackerel, and a half dozen jacksmelt and topsmelt. I would have fished longer but it began to rain. At first it merely felt refreshing but then it increased and I finally decided to leave. It was still raining fairly hard when I passed through Chula Vista and National City so headed back to my motel. Later this afternoon I will be attending my youngest granddaughter's dance recital at Balboa Park and seeing my son. So slow fishing but good to see the family.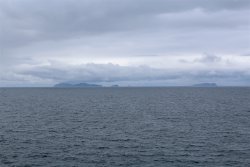 The Coronado Islands off in the distance. At one time the pier had a Sportfishing operation and half day boats would visit the islands that are in Mexican waters. ​
Last edited: