Something for the Misc. category. Someone pulled this up and we were all wondering what kind of crab it was so I brought it to this forum.
As I was logging in, I noticed the featured photos currently on the home page of crabs (one of which displays a slender crab).
So what's the question then?
Okay, Ken et' al, how common are slender crab in SF Bay?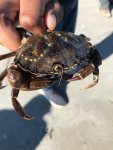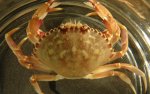 Last edited: