Forgot to mention a second visit to the Oyster Point Pier on Tuesday just to take some daytime pictures. Anglers were mostly fishing for jacksmelt with mixed results. Did talk to a young group of crabbers (Lolo, Lauran and Kaila) who had a bucket full of invasive European green crabs that if caught should be killed. The group has been seeing these crabs in Bodega Bay, Tomales Bay and Bolinas Lagoon north of San Francisco. Apparently they are also in the bay and if you catch one do not release it back to the water.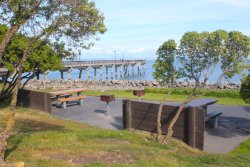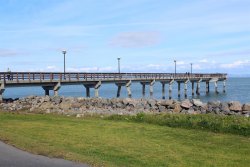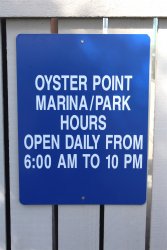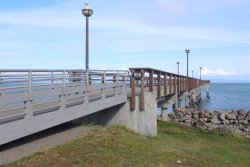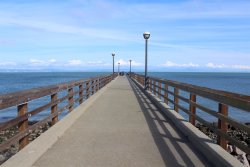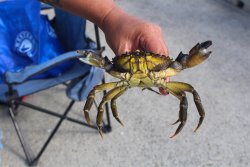 Green Crab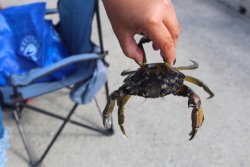 See — https://thecounter.org/california-invasive-species-costly-strategy-green-crabs/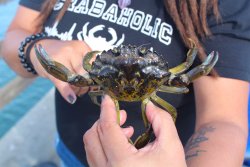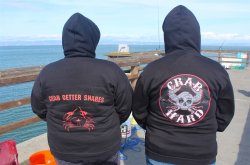 The groups seeking out the crabs — Lauran on the left who makes "Crab Getter Snares" and Lolo on the right.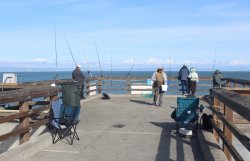 ​