Every year sometime in August, The San Diego Fishing Council, hold a derby for the kids.
I have been there helping for many years along with volunteers from the fishing websites, where I am a member. I usually get some help for my request for help. This year I had two helpers. Great guys.
Anyhow, I picked up Arcadian and left Los Angeles at midnight. After spending some time at a casino in Temecula, we drove to the pier and got there around 6:00 AM.
We setup my Easy-up cover and set up our "bait booth". Some volunteers and organizers were there already. A large donation of bait from Squidco also arrived. Not much later Ed (ecastro) arrived and we got to work of cutting bait and making small bait bags. Squid and anchovies were the bait.
1-Some of the organizations and sponsors who were there as well: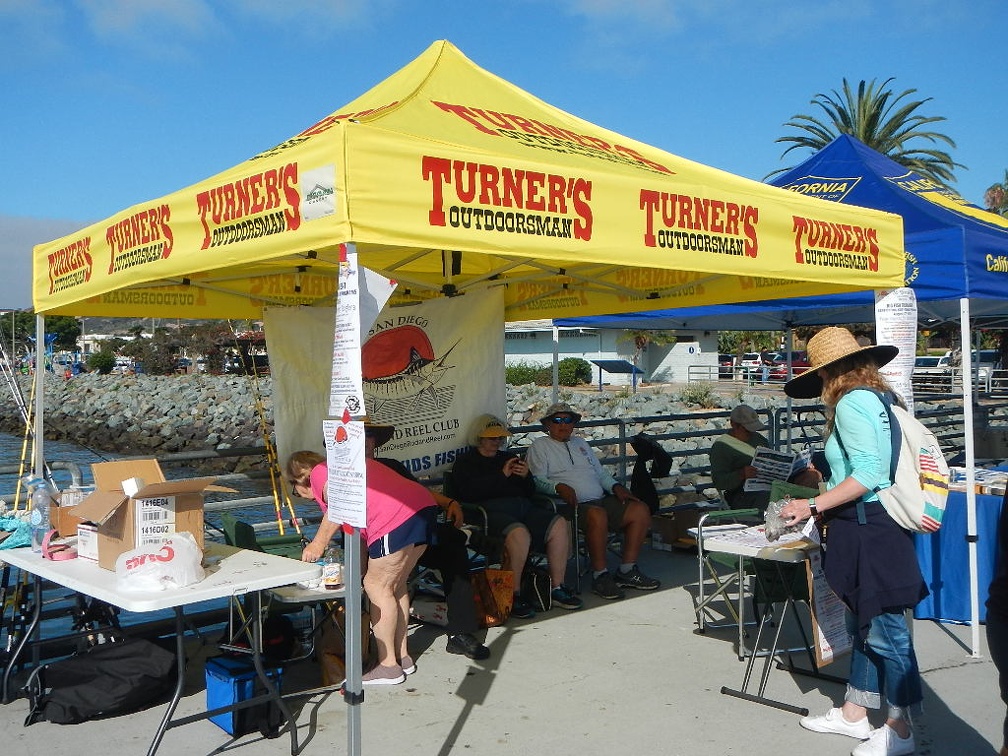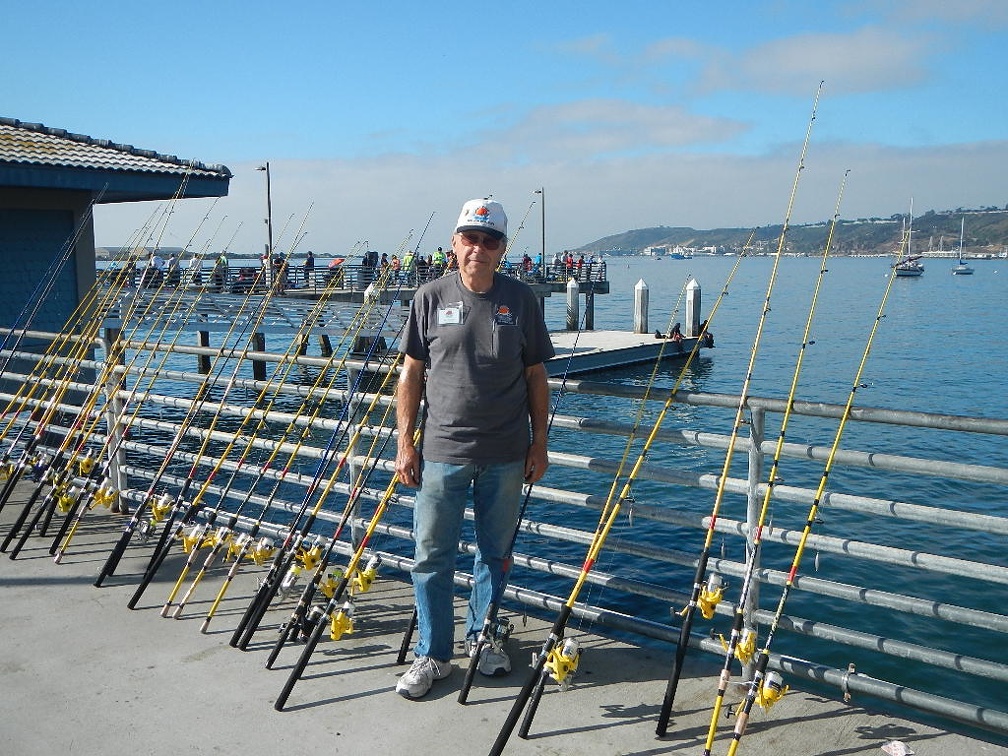 There were loaner rods available for those who needed one. Everybody also got a "goodie bag" donated by Turner's Outdoorsman.
2-This was our station after cleaning. Arcadian who carpooled with me is taking a well-deserved rest. He had been there in the past years to help.
I neglected to take picture of the mess we made during our chopping and bagging the bait for the kids.
I was too anxious to have bags made before the 8:30 AM startup time.
3-The bait crew got it done. The yellow vest designates a volunteer/judge.
A special thanks to Ed (ecastro) who worked very hard to help me. He was fantastic bait chopper as well as helping with judging, putting chum in the water and whatever I asked him to do afterwards.
We gave out bait bags at 8:15, before the 8:30 AM commencement of the Derby.
We also put out some shark chum around the pier which was donated by Squidco in the past years.
4-The staff and volunteers of San Diego Fishing Council are busy with registration of the young anglers.
5-Every year, Tommy Gomes pays his staff to come and help making fish tacos. This year was Bigeye tuna tacos.
Forth from left is Mr. Wayne Kotow. I see him in many places as a volunteer.
He is the Executive Director of CCA Cal. One of the hardest working anglers working on behalf of all California anglers.
Next to him is the head of the Derby representing IGFA.
6-The pier was packed with participants and the pier regulars.
Although the tide schedule was not in our favor, the mackerel bite was on. Our periodic chumming with anchovies' heads and chopped squid may have helped the situation.
7-This is what is all about. A smile on a young angler when she/he lands a fish. Lots of mackerel were being caught.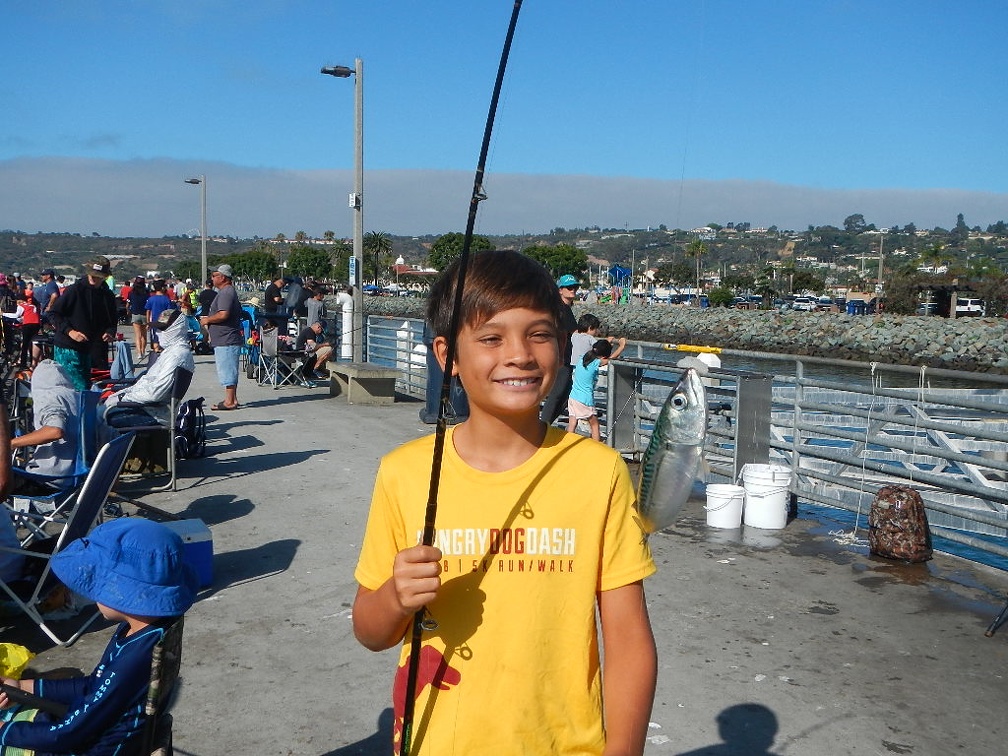 8-I liked this angler's idea.
I did not get a chance to take a picture before it was fillet, but heard of a legal sheephead getting caught. I released some short halibut and a stingray.
9-One of the two navy ships that came across the pier. The first one was a very large catamaran.
We (Arcadian and yours truly) packed and left the pier around 2:00 PM.
Traffic was slow at times, so we got home close to 5:00 PM. Next day I made up for lack sleep the day before.
One more year under our belts.
The End.