Southern California kayak fishing community has lost a great angler and volunteer of fishing related causes.
His name is Tony Parks and had caught many of halibut as well as winning the Marina Del Rey halibut derby at least one year that I know.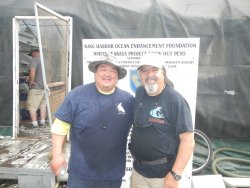 He made this video about the white seabass grow project.

He has a YouTube channel with many videos.
Both him and his dad passed away from Covid.
As the Turks would say,…"may he rest in light"