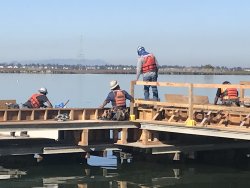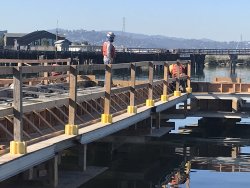 Went out to Redwood City Marina to take a Pearson test last Monday.
Checked Ken Jones' blog on the pier for fishing tips prior to my visit only to see changes have occurred since the article was last updated.
The pier, that was sanctioned back in 2016 for remodeling, is happening now and should be completed perhaps in another month. It is basically the same as far as dimensions although a wheelchair ramp has been added.
I came to this Marina previously in January 2021 after not having been there since around 2010.
The test center I was in (in the parking lot just to the left of the pier) is the old Arrivederci Restaurant (closed) building that Ken mentions in his blog.
The fishing isn't that great but the Marina and marsh are peaceful and picturesque. I took a few casts at Open Wave/Pacific Shores, the tech business park a mile east of the Marina that James GDude Liu used to enjoy.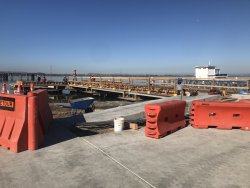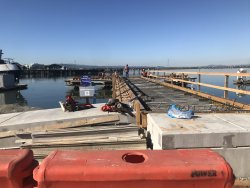 Last edited: