Had some steady action at Seal Beach Thursday morning. Caught a variety of fish - Topsmelt, Queenfish, Pacific and Chub Mackerel, Salema, Round ray, Calico Bass (1 short, 1 legal, both released), and White Sea Bass (short). Tossed out Topsmelt and Queenfish as bait, no takers. Calico's and Round ray caught on frozen anchovy. The other fish caught on sabiki sometimes baited with shrimp, squid or anchovy.
Big bait ball cruising around pier appeared to be very small Queenfish. Caught several in the 3 1/2 inch size and used them as bait.
Yellowfin croaker bite active with mussel at midpier.
Good luck fishing this weekend!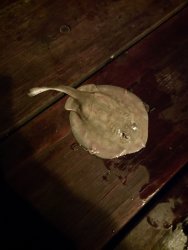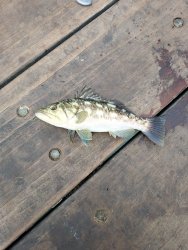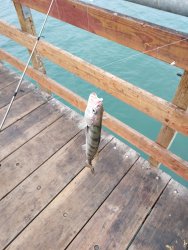 Last edited: