Reading up on Ken's share and his 1982 article on bottom fishing at Fort Bragg got me interested in learning about the Sportfishing history here at Noyo harbor. I dropped by at Noyo fishing center, a local tackle shop to pick up some bait this morning so I asked the store owner about it.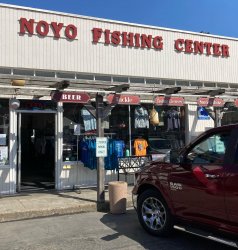 He and his wife recalled the names of all the Sportfishing boats with fond memory saying hey are from 60's. I asked him if they are still around he shook his head. Then he pointed his finger to his shoe window and said that is only thing left.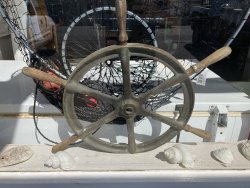 What was displayed in the case was an old looking boat wheel. It was the one for Lady Irma which was running well serving many anglers until 8 years ago it burned down he said perhaps due to strong lamps that ere forgotten to turned off. A piece of history I learned today!