Expect to see a variety of wildlife in the area.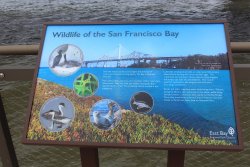 There is one trash can.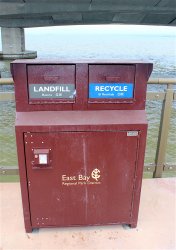 The end of the pier which is somewhat dirtier given anglers and the blood from fish they have caught.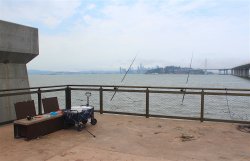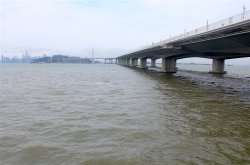 Fair access to fairly deep water.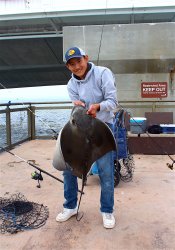 This young angler, a junior at a high school in San Francisco, managed a nice-sized bat ray.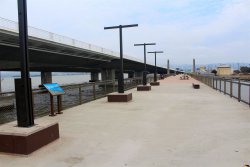 A nice pier.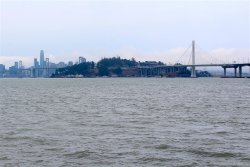 A great view of Treasure Island.