John Sutter Pier — technicalluy this is an "observation pier" so it may require a license to fish from the pier.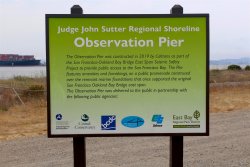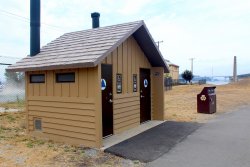 These restroom are found fairly close to the front of the pier. Open until 5 p.m.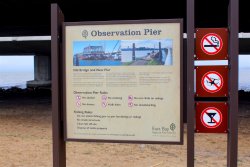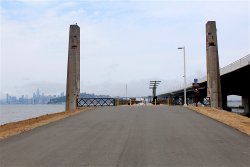 The entrance to the pier.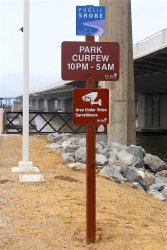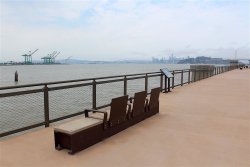 It's a nice pier and I hope it stays that way.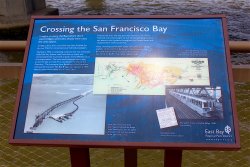 A number of signs give the history of the area.