Last Friday I visited the Elephant Rock Pier prior to our Marin R&G derby. Slow fishing but interesting visit.
Date: August 10 — 2:45-7 PM — Primary bait was pile worms and small pieces of market shrimp)
20 Brown Rockfish
3 Walleye Surfperch
1 White Seaperch
1 Black Seaperch
1 Buffalo Sculpin.
When I initially arrived there were two young boys who had been fishing since the morning hours. Their cooler showed several large jacksmelt along with several perch—striped, walleye, and black.
I decided to fish for perch using my light outfit. The goal was perch and possibly a monkeyface eel. As it turned out the fishing was slower than normal with most of the fish being small brown rockfish.
After about an hour Redfish (Robert) showed up and he fished on the bottom for sharks and on the top for jacksmelt. Soon thereafter we were joined by Travis and Juan who were seeking out sharks (although they would take a bat ray). They showed us pictures of some impressive sharks and rays and obviously knew their stuff. They would manage several bat rays (see the previous post titled Juan and Travis — Sharkers). Their bait and rigs were obviously different than those for perch but they certainly had some good ideas and I hope to do a story on them. Still later we were joined by two more anglers, one being Kyndra. They also were fishing for sharks. All said the key for the sharks was an outgoing tide, a 6-ounce torpedo sinker with a wire leader (for the 7-gill), and squid as bait. Given the rocks on the bottom, a fast pick-up was needed on the strike and a steady pull (if possible) to keep sharks and rays out of the rocks.
The surroundings were beautiful as always with a plethora of sailing craft and a beautiful sunset! And though I spent far too much time watching the boats, taking pictures, and talking instead of fishing, it was well worth the time.
Herein some pictures of the scenes at the pier along with a few pictures of the little buffalo sculpin.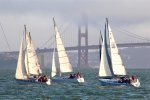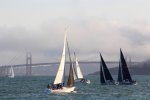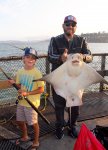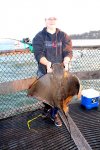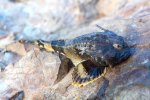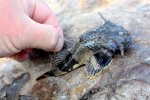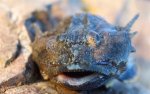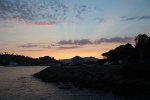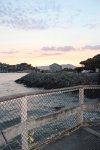 Last edited: