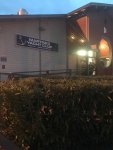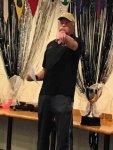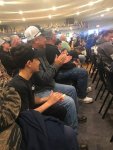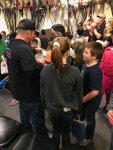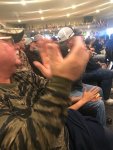 Helped out with the Diamond Classic catch & release derby for the 7th year in a row.
Worked the Martinez Pier with the kids while others in the derby fished with the "six-packers" and PB's (private boaters).
Fished from about 9-2 with 33 kids participating and 8 sub/legal stripers caught. The majority on Carolina rigs and cut anchovies.
Assisted kids with fishing along with friends of Steve Talmedge from "Flash Fishing" and old/time fellow PFICERers "Baitchucker" and "XPostman."
Good time had by all. 21 sturgeon (keepers) caught on the boats for 400 anglers.
At the ceremony *now* at the Martinez Yacht Club room. A few photos to visualize the awards/prize presentation attached.
Nice Phoenix Black Diamond casting rods/loving cups/$$$ as prizes.
Last edited: