It had been a while since I was fishing at the Mole, and although I have been packing for Baja trip, I had to go.
I met Fish-ninja on Friday to keep me company catching fish.
This trip was dedicated to our dear departed member and a good friend Gdude, in remembrance of yearly GTG in April.
A close look at the picture of Gdude that I took long ago shows another member in the back. Santa. May they all rest in peace.
I went to Catalina a day earlier and spent the night on the Mole. First day I had two bonito.
I did a short time fishing with float, but mostly made cast for bonito with lure, cast-a-bubble and feather.
I also landed some good size mackerel. Both Spanish and Chub verity.
On Friday I had already two schoolie bonito before the first boat arrived.
Later in the afternoon I got a 23" one for the total of five for the trip.
Met many people on the pier and chummed the Garibaldi for the kids and visitors to see.
First day the weather was cold and overcast. Friday, mostly sunny and pleasant. Sometimes windy, but not for a long time.
1-I had my "camp" setup at my usual spot by the flag pole.


The yellow, tent like enclosure took the wind chill factor off and helped with the cold during the night.
2-Sunrise on Friday promising a good day on the Mole.

3-We had windy conditions at times, but what you can depend at the Mole is that the weather always changing.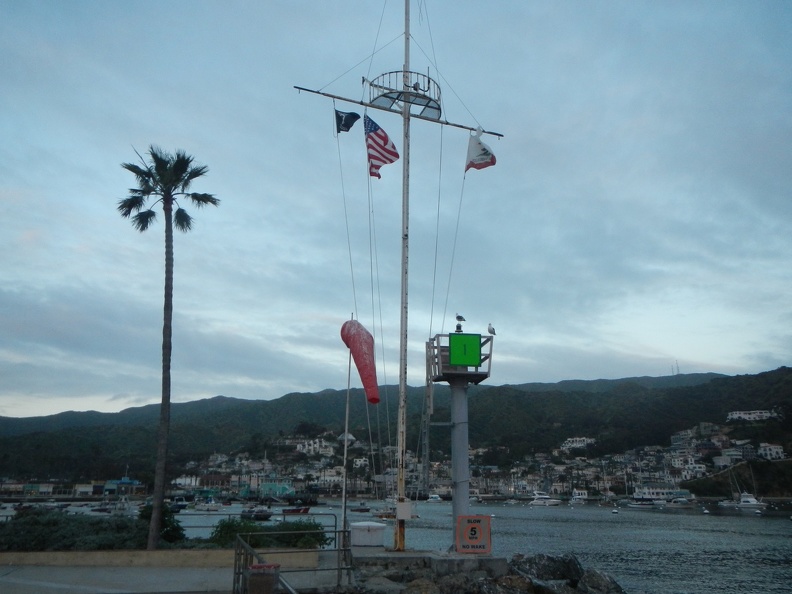 4-This nice size bonito was the biggest of five landed. Others were more about 18-20" verity.

The End.
PS. Next report from La Paz.