I went out to have my first fishing of the year 2022 at the mole yesterday.
No dancing after the new year festivities at Avalon for me. Just a regular day of fishing that's all.
Tide was smallish maxed at 12:20pm. Overcast most of the day but no typical strong wind. To my surprise though, the mole was really busy with full of bonito anglers casting out babble and sabikis.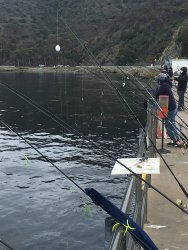 All of us started to fish for bonitos immediately after landing. Kelp was growing even more since December. Fishing for uptide. But those who managed to rig up quick were rewarded with a stay-over school of Bonito up to 20 inches to the total of 4-5 landed despite the kelp. I took time to rig up but had a hook up. Unfortunately I lost it to the line of my next neighbor. After that bonito-fishing became slower and slower as time goes by. I did not bring my baits with me but my neighbors took me in and shared with me some squids. I rigged a single dropper quick to entice the regulars.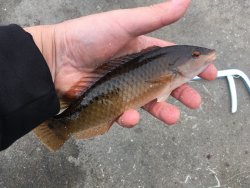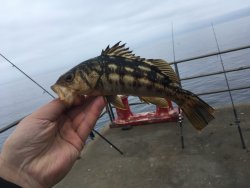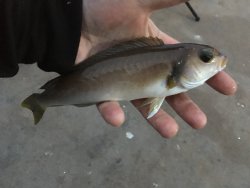 The ferry schedule was not great, last two boats were to take off at 3:55 and 8:30, one too early and the other too late. With subpar bonito fishing, I decided to stay over for a night bait fishing as my neighbor also stayed. I continued the single dropper and caught some nice size whitefish which I donated to the neighbor. Calico's bites are continuous as usual. Had numerous of them up to 13 inches, all shorts. My neighbor landed a nice Kelp Rockfish. I had two short scorpionfish.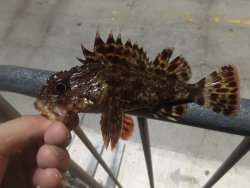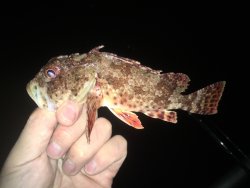 Last edited: