A six pack boat that I booked for this morning was cancelled due to too few passengers so I scrambled to find another spot. With a help from the skipper of Kyndall Lynn, I got in Telstar for a half day bottom fishing.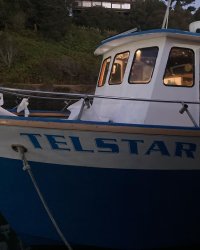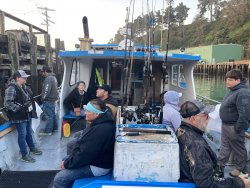 We fished shallows about 30 min north of the Noyo harbor pretty close to the shore. Depth was about 50 to 80 feet. Renter rig was spinning outfit with a single dropper loop with a small swim bait with a 6oz sinker with a large hook .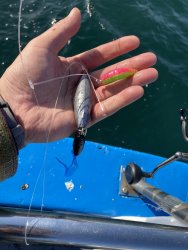 We achieved a boat limit of bottom fish mainly blue and black rockfish with occasional reds, chinas, cabezons and lingcods. These are some of my fish with a Deacon rockfish landed by neighbor.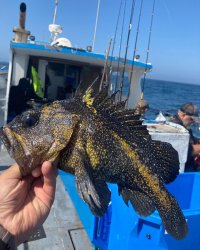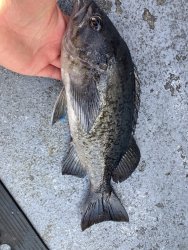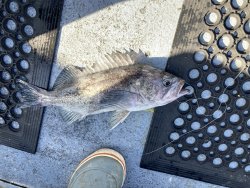 Folks and crews were nice and we all had fun. The skipper brought an icefishing rod and rigged with a swim bait. It was catching fish after fish. I tried it a few times which was fun!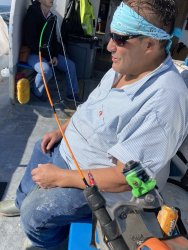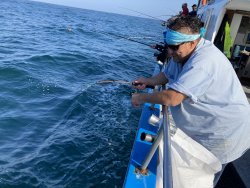 Vince from Sacramento having fun with his nice black cod above. All in all, it was a nice day learning about quite difference of how they do things from the SoCal ways that I am used to. Thanks for reading!