Met up with some fishing buddies to target sheephead at the end of the Newport Jetty. After fishing the Mole at Catalina, my fishing buddy and I have been hypothesizing that the Jetty could yield similar sheephead results.
The group got there around 6AM and for the next 2.5 hours experience an excellent sheephead bite. Between 6 anglers there were 10 keeper sheephead caught include 2 that were over 20".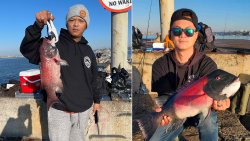 Around 8:30AM the sheephead bite turned off and was replaced by mackerel. I had a short timeline and the spot I choose was so prone to snagging that I ended up fishing with a float. No sheeps for me, but it was exciting to witness the rest of the group pulling in so many impressive fish. Took home a couple decent sized mackerel for my time.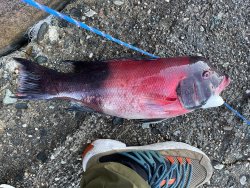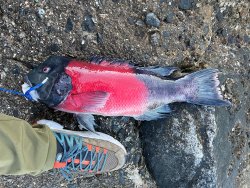 Most effective rig was carolina with a lighter weight baited with market shrimp. Excited to go back and see if I can get one!