-For the people that knew and patronized CJ McGowen. The shop is now closed after (40) years in business serving the East Bay Area with honor, respect, the best pileworms/bloodworms, and fair prices!
-He would mend your broken rod guides for only a couple dollars (which included the guide) and have your favorite rod going again. He had secondhand rods and reels at a very good bargain as well. His lead prices for sinkers were cheaper than anyone.
-CJ McGowen's business flourished in the 80's and diminished in the last couple years until his final closure a month ago. -
CJ goes down in the books with the legendary bait shops of the Eastbay: Lee Anderson's, Hank Shramm's, Moby Dick, Monterey Bait, old Mike's, Rodeo Sport Taxidermy, and Johnson's Bait.
-A part of my childhood is gone with shop having gone there first in 1975 to the original shop on Page Street (along with Moby Dick Bait that was located where Berkeley Marina Sportfishing Tackle is now).
-I remember my last visit with CJ there a few months ago (as he was making 88 April 3). Then, I visited him at Alta Bates Hospital as he had some kind of ailment that would not be returning to the shop from.
-I am happy to say that I was informed that CJ moved back to the small Texas town where he was from (that starts with an N) to live with his last remaining sibling, a sister!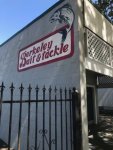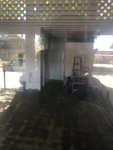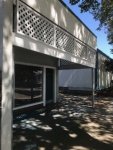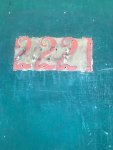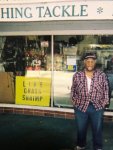 Last edited: