Loved seeing this old tackle box down at the Balboa Pier the other day. When I was young, way back in the '60s, I had a similar box until it was stolen. A classic! Also liked the pictured pier cart.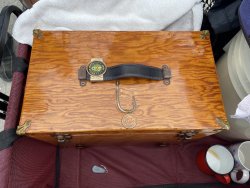 Wooden — of course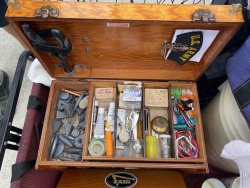 Filled with the necessities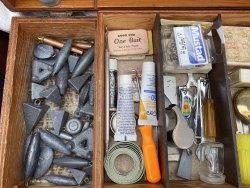 Note the old bait tickets from the pier. You used to have a bucket of water by where you were sitting and take the bait tickets up to the live bait (usually anchovies) tank on the pier and get a lively anchovy or two for your halibut rig.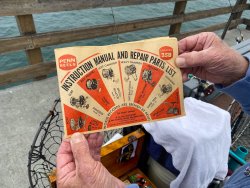 I had a similar booklet, in fact I may have one buried somewhere.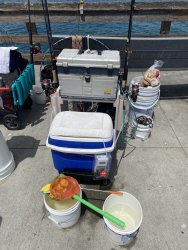 Snookie's pier cart. You need live bait, usually smelt or sardines for your halibut, and they are kept in the cooler with an aerator.
​