frozendog

Posts: 1646
Location: SLO County
Here is a reprint of a fish soup recipe with some updates.




First of all, I have made this many times and it was a little bit different each time. That's because I used what I had in the refrig - veggies and fish, the cupboard - spices, and the in freezer - shrimp.

I start off with 1/2 a chopped onion, some garlic (to taste), and 1/2 of an anise, sauteed in olive oil until softened. Didnít have any anise, so I used celery.




Stock: I took the easy way and used canned stock. Added a can of chicken broth and a can of vegetable broth to the onion mixture. How much you use, depends on how much you want to make. I have always used a three quart pan when making the soup. If you make a half a pan, thatís enough for dinner for two. Make up a whole pan and you have dinner and lunch left-overs.




I added: oregano, cajun seasoning, lemon peel, Chef Paul's Poultry Magic, and a little chicken boullion to fortify the stock. And finally a little orange ginger sauce.

I brought the stock up to simmer then added more veggies. Again, use what you have or what you like for veggies.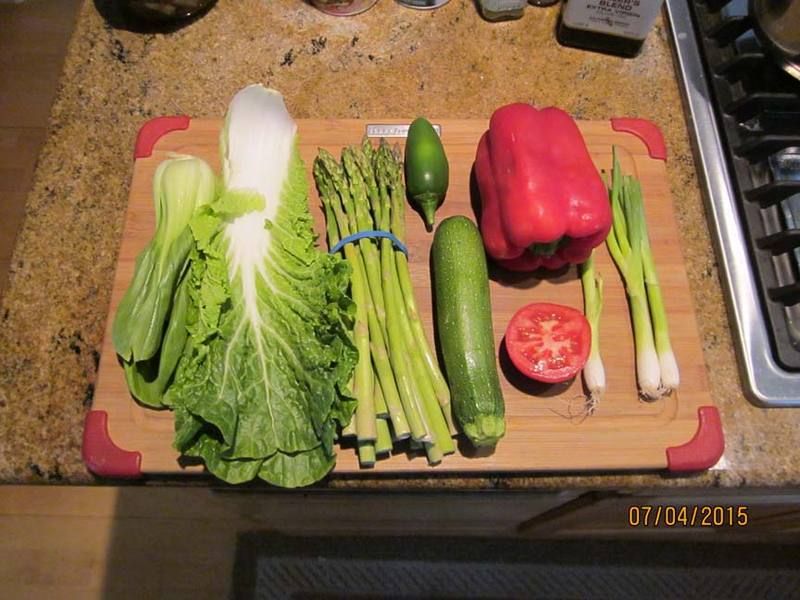 I let this simmer 15 min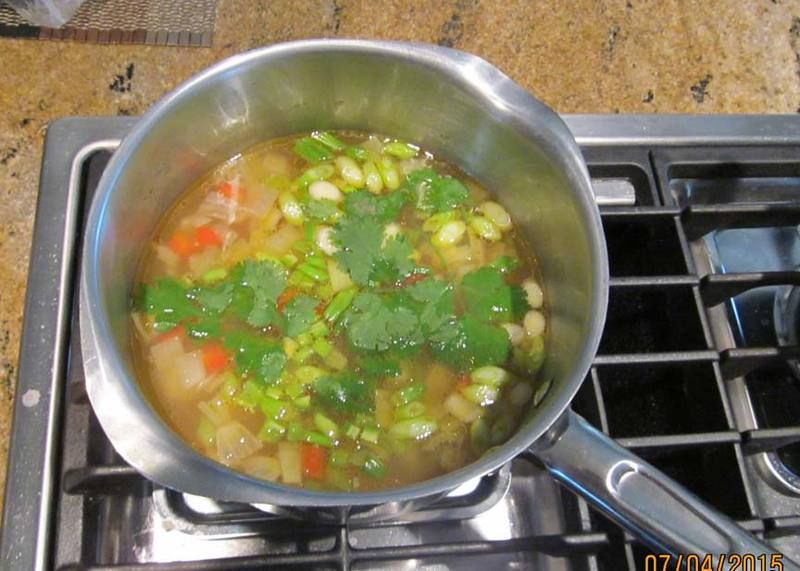 Fish: I used cabezon and rockfish, cut into bite sized chunks and also peeled a few shrimp.




Added the fish and shrimp to the broth and let it simmer about 2 minutes and then turned off the heat, covered the pan and let it sit 10-15 minutes. The fish is naturally tender so it cooks quick.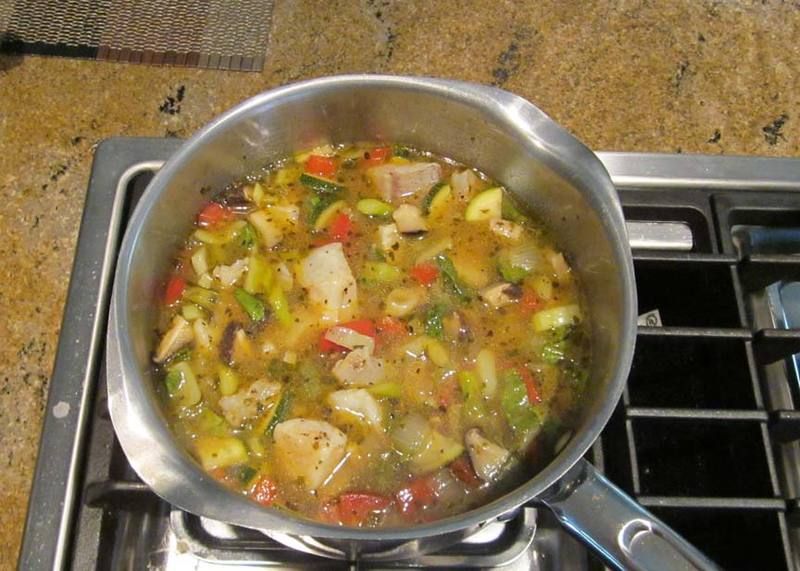 I had some left-over pre-cooked cheese ravioli and threw them in when I put in the fish for just a little something extra.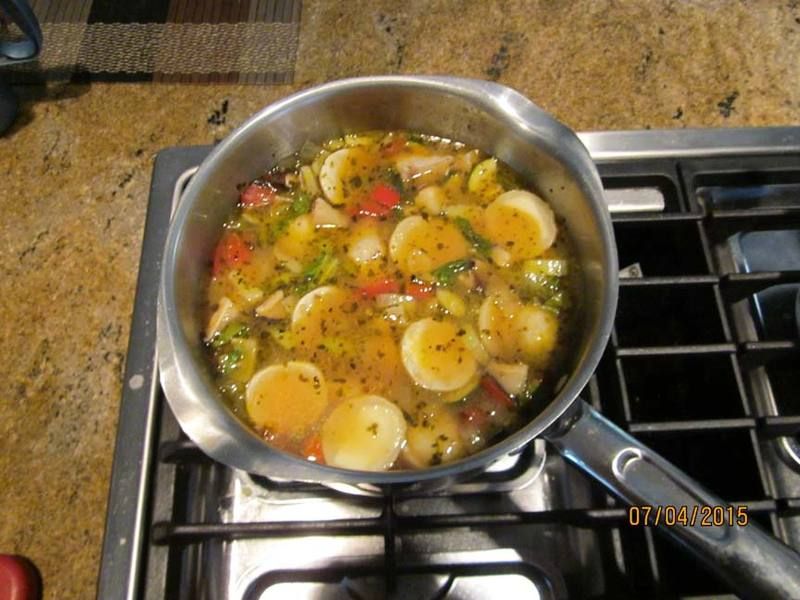 Once again, no set recipe, just use what you have. Next time I'm fishing and see some mussels, I'll grab them to add to the pot. I've experimented with different spices. I tried a little curry, but ended putting in too much and only I would eat the soup. I have added thyme, oregano, cumin and cilantro for different tastes. Just get in there and let your creativity come out.

This is something you can make up the day before you go fishing so you will have an easy dinner when you get home. My wife thinks it tastes better the second day. But remember to bring it back up to temperature slowly so you donít dry out the fish.

_________________
"Mrs. Kittyfish, we'll just drive up to one more point, it's just a couple miles further, and look at the rocks. No more, I promise"